'Murder On The Orient Express' Remake Adds 'Blade Runner' Sequel Writer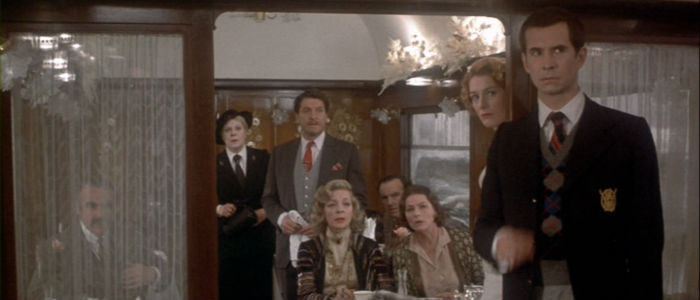 Over a year has passed since we last heard about the 20th Century Fox remake of Murder on the Orient Express. At that time several big name producers were attached – including Ridley Scott and Simon Kinberg – but no one else. So it took a while, but now there's a writer too. It's Michael Green, the TV vet who wrote the 2011 Green Lantern and co-wrote the upcoming Blade Runner sequel. He'll be tasked with putting a new spin on the 1934 novel by Agatha Christie which has been adapted numerous times, most notable in 1974 by Sidney Lumet. Read more about the Murder on the Orient Express remake below.
Variety broke the news of Green's hiring. However, there's no word how far he'll go with the original Agatha Christie book. It's possible the film is a period piece, or maybe a modern retelling. You'd have to think the former, because people simply don't travel long distances by train anymore. The story, of course, is about a murder on a train and the detective who attempts to solve it among a slew of passengers.
For a clue, let's mention another classic train murder mystery, Strangers on a Train. That's also being remade (by Gone Girl team of Gillian Flynn, David Fincher and Ben Affleck.) However, that story is only set partially on a train and the new producers felt the idea of it was so archaic, they're totally removing the train from the equation. In that film, the strangers will meet on a plane. It's called simply Strangers.
Which is to say, you can't do an "Orient Express" movie and take the "Orient Express" out of it. I'm guessing this will be a period piece. Either way, it'll be nice to have a potentially adult, high concept murder mystery out there.
What do you think about a Murder at the Orient Express remake? Is Green the right person to write it?