Ben Foster In Talks To Play Main Villain In Ron Howard's 'Inferno'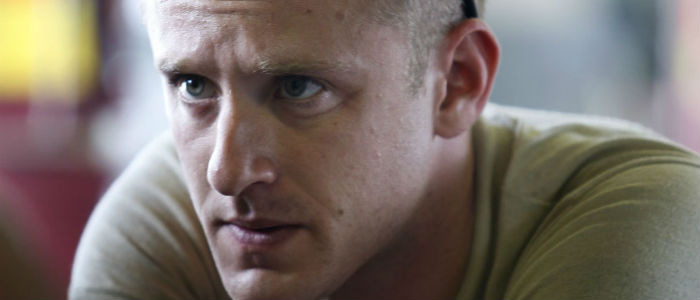 Director Ron Howard is about to lock in the perfect actor to play the villain in Inferno, the latest film based on the works of Da Vinci Code author Dan Brown. Ben Foster is in talks to play Bertrand Zobrist, a super-rich scientist who comes up with a terrifying plan to deal with the world's overpopulation. He'll show down against Robert Langdon, once again played by Tom Hanks and Sienna Brooks, played by Felicity Jones. Inferno is set for release October 14, 2016 and will start shooting next month. Read more about the Inferno casting below.
The Hollywood Reporter broke the news of the latest Inferno casting, which comes a month after Sony made the rest of the cast official. Zobrist is a key role so Howard and his team were obviously looking for someone who is absolutely perfect. And having read the book, I can safely say Foster is perfect.
The character is incredibly smart, incredible sinister, but also incredibly logical. The best part of Brown's story this time is how he makes the villain more human. You almost agree with his methods, which we won't spoil here.
Here's the official press release on the rest of the film's cast, not including Foster. What do you think of the Inferno casting?
Director/producer Ron Howard and producer Brian Grazer have cast an energetic company of some of the world's most talented and interesting rising international stars to join Tom Hanks in Inferno, the new film in Columbia Pictures' Robert Langdon series, which has taken in more than $1.2 billion worldwide to date.
The Imagine Entertainment production, which has a screenplay by David Koepp based on the book by Dan Brown, is slated for release on October 14, 2016 and will begin principal photography at the end of April. The project's executive producers are Dan Brown, Anna Culp, Bill Connor, and David Householter.
Inferno continues the Harvard symbologist's adventures on screen: when Robert Langdon wakes up in an Italian hospital with amnesia, he teams up with Sienna Brooks, a doctor he hopes will help him recover his memories and prevent a madman from releasing a global plague connected to Dante's "Inferno."
Felicity Jones, an Oscar® nominee this year for her performance in The Theory of Everything, will star opposite Hanks as Dr. Sienna Brooks. Irrfan Khan, one of India's biggest stars, best known for his roles in Slumdog Millionaire, Life of Pi, and The Lunchbox, takes the role of Harry Sims, also known as The Provost. French actor Omar Sy, best known for his work in the French mega-hit The Intouchables, as well as X-Men: Days of Future Past, the upcoming Jurassic World, and John Wells' upcoming untitled project, will play Christoph Bruder. Sidse Babett Knudsen, star of the Danish television series "Borgen," will portray Dr. Elizabeth Sinskey, the head of the World Health Organization. The filmmakers are also in talks with several other internationally recognized actors for major roles.
Commenting on the announcement, Howard said, "For this film, I wanted Tom Hanks to be surrounded by an international cast of actors whose energy will underscore Robert Langdon's life-or-death peril, the high-stakes action he takes, and the global threat that he's trying to prevent. Felicity, Irrfan, Omar, and Sidse have all broken through with recognition here in America as well as their home countries – they are phenomenal talents and we can't wait to get started."
"We're thrilled to be making a third Robert Langdon film with Ron, Tom and Brian," said Doug Belgrad, president, Sony Pictures Entertainment Motion Picture Group. "Inferno will deliver all of the excitement, intrigue and international adventure that audiences expect from a film based on Dan Brown's huge selling Langdon book series. We can't wait to see this character back on the big screen."
Michael De Luca and Andrea Giannetti will oversee the project for Columbia Pictures.