UK Actor Sam Strike Is The New 'Leatherface'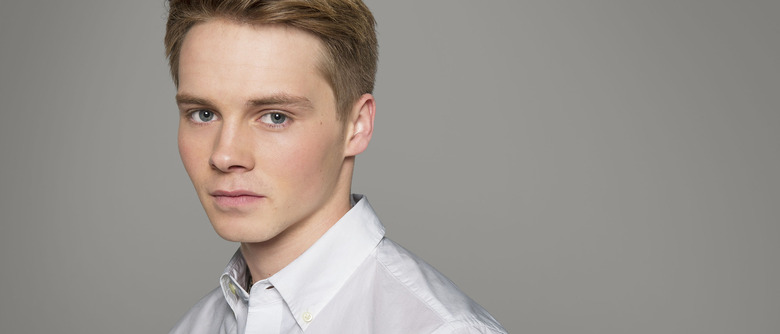 Behold, the new face of Leatherface. 21-year-old British actor Sam Strike has ben set to lead Leatherface, an origin story about the Texas Chainsaw Massacre killer.
The new film is being directed by Julien Maury and Alexandre Bustillo, a French duo who received high praise for their 2007 horror Inside. More details on the Leatherface casting after the jump. 
TheWrap reports Strike is currently negotiating his deal. The new film is set in the 1970s and follows a teenager named Jackson who will eventually grow up to become Leatherface.
That's a change from earlier films, where his real name was Jedidah Sawyer (original series) or Thomas Brown Hewitt (2003 remake). Maybe that means it's a different character, or maybe the movie will come up with an explanation for it.
Plot details are officially being kept under wraps, but we heard last year that Leatherface has Jackson living in an institution. He breaks out along with some other kids, they get up to some trouble, and somehow all of it leads to him putting on that Leatherface mask.
The new film is the eighth in the Texas Chainsaw series, but they don't all share the same continuity. The 1974 original spawned multiple sequels before being rebooted in 2003. (The reboot then got its own prequel.) Then in 2013 we got Texas Chainsaw 3D, which was a direct sequel to the first film and thus ignored the reboot and all of the other sequels.
Leatherface is set up at Millennium Films with a script by Seth M. Sherwood. Carl Mazzocone, Christa Campbell, and Lati Grobman, who worked together on Texas Chainsaw 3D, will produce along with Les Weldon.
Strike is a total unknown in the U.S., but in the U.K. he's best known for playing Johnny Carter on the soap EastEnders. His stint on the show lasted from late 2013 to late 2014. Previously, Strike also starred in the sci-fi adventure series M.I. High.