New 'San Andreas' Trailer And Poster: This Summer The Rock Takes On An Earthquake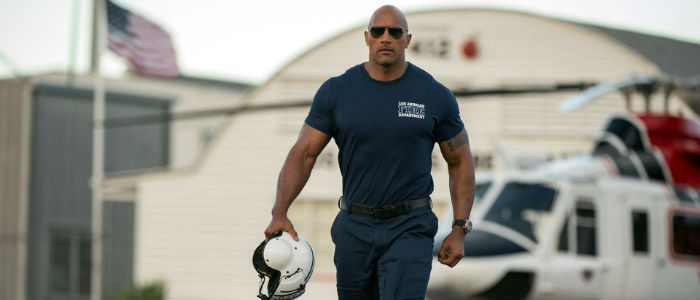 This summer, a lot of superheroes and sequels will hit the big screen. But one man is bringing an old fashion, high concept action movie to the table. That man is Dwayne Johnson and the movie is San Andreas, directed by Brad Peyton. It's a big budget disaster movie showing what an emergency rescue pilot will do to save his daughter when a 9.0 magnitude earthquake hits California. Written by Lost executive producer Carlton Cuse, San Andreas opens May 29 and a new trailer is now online. Watch the new San Andreas trailer below.
Thanks to Warner Bros. for the new trailer
San Andreas trailer
And here's a new poster as well: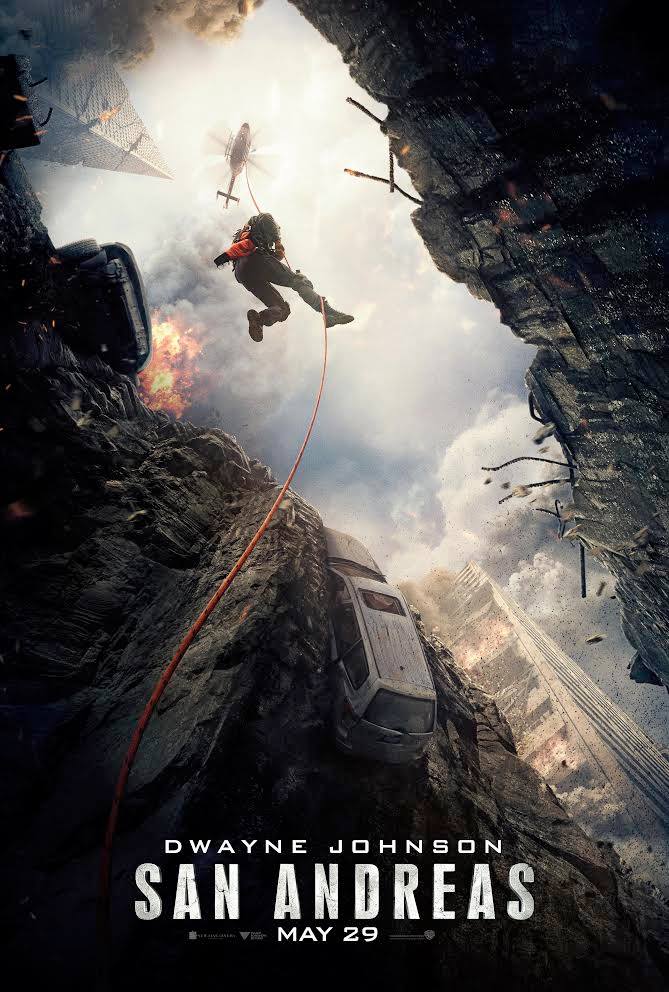 What do you think of the San Andreas trailer?
After the infamous San Andreas Fault finally gives, triggering a magnitude 9 earthquake in California, a search and rescue helicopter pilot (Dwayne Johnson) and his estranged wife make their way together from Los Angeles to San Francisco to save their only daughter.
But their treacherous journey north is only the beginning. And when they think the worst may be over...it's just getting started.
The action thriller "San Andreas," from New Line Cinema and Village Roadshow Pictures, reunites Dwayne Johnson with director Brad Peyton and producer Beau Flynn, following their collaboration on the global hit "Journey 2: The Mysterious Island."
The film also stars Carla Gugino ("Night at the Museum," TV's "Entourage"), Alexandra Daddario ("Percy Jackson: Sea of Monsters," TV's "True Detective"), Ioan Gruffudd ("Fantastic Four: Rise of the Silver Surfer"), Archie Panjabi (TV's "The Good Wife"), Hugo Johnstone-Burt (Australian TV's "Home and Away"), Art Parkinson (TV's "Game of Thrones") and Oscar nominee Paul Giamatti ("Cinderella Man").
"San Andreas" is produced by Beau Flynn ("Hercules," "Journey 2: The Mysterious Island"). Richard Brener, Samuel J. Brown, Michael Disco, Rob Cowan, Tripp Vinson and Bruce Berman serve as executive producers. The screenplay is by Carlton Cuse, story by Andre Fabrizio & Jeremy Passmore.
The creative filmmaking team includes director of photography Steve Yedlin ("Looper"), production designer Barry Chusid ("The Day After Tomorrow"), editor Bob Ducsay ("Godzilla"), VFX producer Randall Starr ("Into the Storm"), VFX supervisor Colin Strause ("The Avengers"), and costume designer Wendy Chuck ("Twilight"). The music is by Andrew Lockington.
"San Andreas" was shot on location in The Gold Coast and Brisbane, Queensland, Australia, and in Los Angeles and San Francisco.
The film is slated to open in theatres in both 3D and 2D on Friday, May 29, 2015.