Rumor: 'Ghostbusters' Plans Include Shared Universe And A Prequel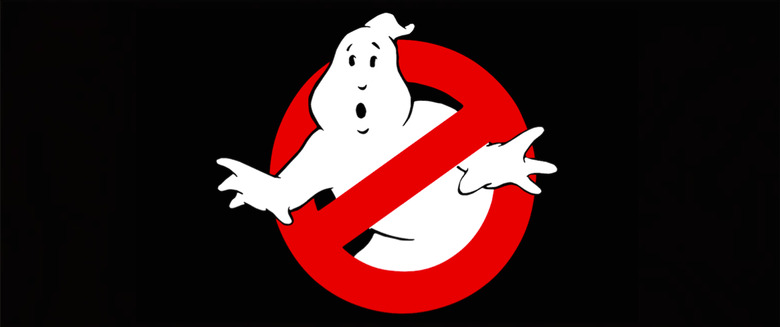 Today's announcement of a second new Ghostbusters film, scripted by Drew Pearce, possibly directed by Anthony and Joe Russo, and with Channing Tatum anchoring a supposedly "guy-centric" cast, threw a lot of people for a loop. Sony doesn't even have Paul Feig's new Ghostbusters film out yet, so wouldn't this overshadow that upcoming movie?
But as it turns out, some details were exaggerated in that first report — reportedly, people at Sony say they don't know where the "guy-centric" description came from — and other background stuff didn't make it online at all. A new report says the second film would be part of a shared universe with Feig's movie, with a third team-up film and a possible prequel all designed as part of the package. 
Badass Digest reports that the movie announced today is based in the real-life friendship between Channing Tatum and Chris Pratt, who we also mentioned in our report earlier today. So Pratt is definitely being considered as part of the development. And today's announcement is part of the whole package that has been developed by the new "Ghostcorps" crew, which includes Ivan Reitman and Dan Aykroyd as principles.
Devin at Badass says that if things work out, Feig's movie will get to do its own thing, the Tatum movie would have its fun, and then the two crews could team up, Avengers-style. Furthermore, the idea is to lay the groundwork for an annual series of films, with the Ghostbusters name being "the catch-all umbrella for a world of supernatural FX comedies."
The thinking is that one of those films would be a prequel, but not a film that features the major characters from the original film(s). Precisely what that prequel would be about, we don't know.
As for the whole plan, it's interesting. Sony hasn't shown much ability to make a shared universe work with Spider-Man, but there has been that regime change, and some of the problem elements with Spider-Man aren't in play here. And if all these people pull together there will be some great creatives involved. These films will live or die based on their casts, and Paul Feig's cast (Melissa McCarthy, Kristen Wiig, Leslie Jones and Kate McKinnon) should be great, and the idea of them ultimately interacting with the likes of Channing Tatum and Chris Pratt is also full of potential. Whether this will all work as the current reports suggest Sony is hoping is something else altogether.