Colin Trevorrow Attached To Direct 'Intelligent Life' After 'Jurassic World'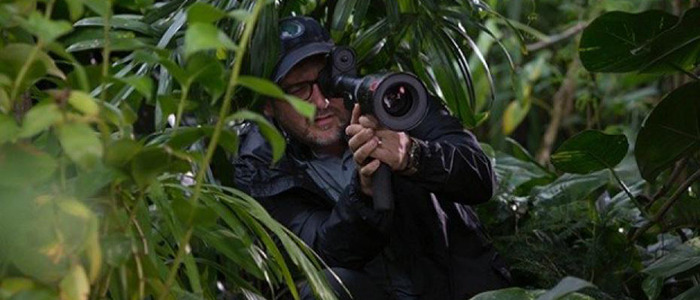 Jurassic World, the new film from Safety Not Guaranteed director Colin Trevorrow, will be released on June 12. Now the director has his follow-up project set. Trevorrow will write the script for sci-fi thriller Intelligent Life with his creative partner Derek Connolly, and is attached to direct the film for Dreamworks. 
THR has news on the project, saying that Connolly will exec produce along with Steven Spielberg, and that Jurassic World producer Frank Marshall will produce.
This is reportedly a revised take on a previous development effort from Trevorrow and Connolly, which was intended to follow Safety Not Guaranteed. That earlier version was called The Ambassador. THR reports that this is "the Ambassador kernel re-conceived and re-thought," with a structural similarity to Safety Not Guaranteed in that this script is a character-based story with a high-concept sci-fi idea for them to revolve around.
The Ambassador script was about "a UN worker in a department that was to represent humankind in the event of alien contact. The man falls in love with a mysterious woman who turns out to be an alien." We don't know precisely how this changes that concept, although given the names involved we can assume that it will be set at a considerably higher budget level than the original version would have enjoyed.
If there was a different producing team backing this, we'd be tempted to see it as a contingency project set up, with its future to be determined after the opening of Jurassic World, when we see what Universal's sequel plans might be for Jurassic and Trevorrow. But with this team, perhaps we'll see Intelligent Life realized after Jurassic World regardless of Universal's plans for more dinosaur movies.