James Mangold Offers Update On 'The Wolverine' Sequel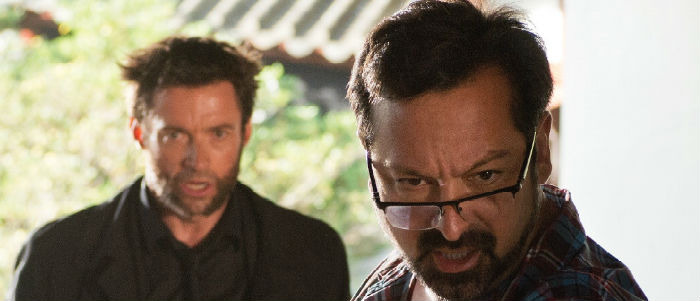 Despite having a March 3, 2017 release date, we've heard very little about The Wolverine 2. Director James Mangold and star Hugh Jackman will return to tell a new story that centers on everyone's favorite mutant but that's pretty much all we know for sure. There have been rumors, of course, but with three X-Universe films coming out before that – X-Men Apocalypse, Deadpool and Gambit – we really don't know where Wolverine will be once his next solo film is released.
The director was asked, via Twitter, when the film would shoot. He offered up a concrete, albeit obvious piece of information. The Wolverine 2 will begin filming in early 2016. Read more about the Wolverine 2 update below.
Thanks to Superhero Hype for pointing out the following tweet:
@R_0_B_89 early next year.

— Mangold (@mang0ld) March 5, 2015
Of course, this makes a whole bunch of sense. Jackman has to make X-Men Apocalypse this year, as well as promote Pan and shoot The Greatest Showman on Earth, a P.T. Barnum film which will be out three months before The Wolverine 2. That would put him right on schedule to play Wolverine this time next year, and then give Mangold a year for post. Not to mention another year to work with writer David James Kelly to get the script where they want it to be.
The only real clue we have about The Wolverine 2 came from one of the other X-Men, Patrick Stewart. He recently suggested Professor X could team up with Logan in the sequel, a sentiment that Jackman himself hinted was one of the ideas that was being thrown around.
So basically it breaks down like this. X-Men Apocalypse hits theaters May 27, 2016. Production on that one is about to start and it will primarily bring back the younger X-cast, along with new additions and, most likely, Jackman. Before that, a film in the same universe, Deadpool, will be released on February 12, 2016. That probably won't tie in with these movies yet but Jackman has said he'd love to cameo. Then Channing Tatum will play X-Men favorite, Gambit, in a film out October 7, 2016. By that point, we'll have at least one trailer for The Wolverine 2.