This Week In Trailers: We Are Monster, Petting Zoo, Nina Forever, Equal Means Equal, Footprints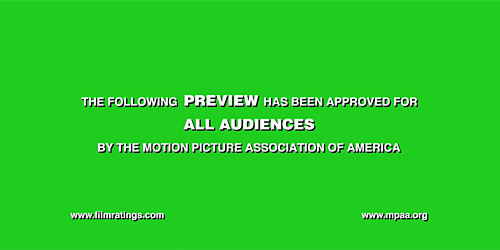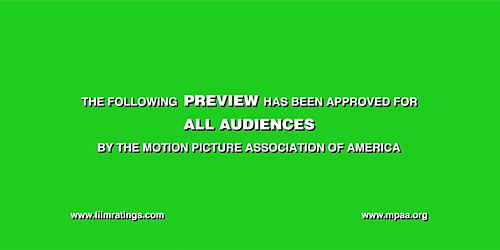 Trailers are an under-appreciated art form insofar that many times they're seen as vehicles for showing footage, explaining films away, or showing their hand about what moviegoers can expect. Foreign, domestic, independent, big budget: What better way to hone your skills as a thoughtful moviegoer than by deconstructing these little pieces of advertising? This week we see what Bill Plympton is up to, visit a youth incarceration facility to deal with our rage in a cage, get all kinds of interested in a story of teen preggers, spend some quality time working on our feminine side, and I still have no clue what's up with one trailer in particular.Equal Means Equal Trailer
Like you, I too have been wondering what Dolores from Born In East L.A. has been up to since 1987.
It appears that Kamala Lopez has turned towards directing and it appears this documentary is a barn burner. We don't have time to talk about the inequalities that women face from an economic perspective regardless of socio-economic status (Jennifer Lawrence is a good example) or from a sociological one where a legitimate percentage of men feel free to act with impunity as they hurl their degrading, offensive and downright shameful knuckle dragging comments online. What we do have time for, though, is to let men do the work for us as this trailer just gets right into it by showcasing everything that us XY'ers are capable of spewing from our intellectually feeble mouths. What's more meaningful here is that here's a documentary that will hopefully treat this issue like an autopsy of a society deadened by the noise of a 24 hour news cycle and actually dissect what's really at issue, what's really happening and what can people do to ensure that we're doing all we can so that our mothers, sisters, wives, and daughters can exist in a place where they feel empowered not threatened by the likes of a patriarchy that wants to control their bodies and their livelihoods.
Footprints Trailer
First, forget what you're reading out there.
I've been getting emails asking me to check out the NEW trailer for animator Bill Plympton's new movie, Cheatin'. That's all well and good except for the little itty bitty fact that I covered this trailer when it appeared 8 months ago. This is not to slag on Bill's new feature which, if you read what I wrote, still holds true. I want to see his new film which is coming April 3rd so you should plan accordingly. That said, I'm more interested in consuming and extolling his actual new work and that would be what you see above. There's something so crisp and inviting about this trailer that it's hard to feel like you have to be in any one camp when it comes to animation styles. You see people like Bill and Don Hertzfeldt doing wonderful things within the medium that you can't help but feel a sense of awe at what you see. They are masters within the domains of animation and its shows. This shows. This trailer is the reason animation will survive in multiple incarnations and how Bill still knows how to excite without saying a single word.
Nina Forever Trailer
I have no idea what I'm supposed to be feeling other than fear.
Directors Ben Blaine and Chris Blaine have scored one for the "Whaaa" camp this week in showcasing a movie that seems heavy on the creepy and light on the details. Wonderfully, this trailer holds back and doesn't let us in on what we're doing here, gathered in the dark of night, or why we're not cutting to what's really afoot. It's the longest 43 seconds, I assure you, before we get a cavalcade of images and sights that are so unconnected with one another it just becomes a visual pastiche of the warped and twisted, filtered through a View-Master with each moment getting more detached from reality as the next. And, as quick as it begins, we come to a halt. The serenity is almost too much to bear as I do want more.
We Are Monster Trailer
Put this up there with Starred Up or Bronson.
Director Antony Petrou wants to take a descent into the life of a troubled youth and guide us into the madness that is this one individual as he makes his way through the juvenile detention system. There genuinely isn't much by way of narrative but perhaps that's the best way to consume this trailer. Without any context it becomes more concerned with the present and the immediate. Sure, there are flickers of a flashback but it's more of how we navigate the moments we're offered up that help to color what this all means. It's most certainly showered with the kinds of compliments and pull-quotes that should make anyone at least mildly interested in knowing more but it's unsettling as all get out. There's a general sense of unease that permeates the entire trailer but that's the real win here. Communicate your vision without compromising your goods. Done and done.
Petting Zoo Trailer
There is such warmth here.
Yes, director Micah Magee's film about a teen's pregnancy, and the fallout from that pregnancy, isn't cheeky fun but the way this movie is shot radiates that in-the-moment look that is lost on so many seasoned professionals. Feeling like a teenage spiritual successor, whatever in the hell that means, to Shotgun Stories, there's an immediacy to the actor's words and actions. The trailer pulls you in to this world and places you at the threshold of something that feels very real, very genuine. What's more, there's nothing explosive here. No cross-country travel so she can discover herself, no shining supporting actor who will show her what true inner confidence looks like, there is nothing here to indicate how this girl will make her way through a troubling time in her life. It should be depressing but what it ends up being is inspired filmmaking.
Nota bene: If you have any suggestions of trailers to possibly be included in this column, even have a trailer of your own to pitch, please let me know by sending me a note at Christopher_Stipp@yahoo.com or look me up via Twitter at @Stipp
In case you missed them, here are the other trailers we covered at /Film this week:
Eva Trailer - Well, that certainly takes a sharp left turn.
Powers Trailer – Weak.
Get Hard Red Band Trailer - I'm positive that, like water, this movie will seek its own level.
Ex Machina Trailer - I'm consumed with trying to figure out whether I've been told the whole story through all the trailers that have been released.
Self/Less Trailer – Yay! Now a new generation will have their very own Vice Versa/ Like Father Like Son.
Avengers: Age of Ultron Trailer #3 - That's it. Don't need to see another piece of footage. Pump has been primed.
Big Game Trailer - This is the kind of thing VOD was made for.
Mr. Holmes Trailer – Damn fantastic.
No Escape Trailer – Interesting.
Dark Places Trailer - Looks like it will make its way to Redbox in record time.