Jessie Usher To Star In 'Independence Day' Sequel; Jeff Goldblum And Liam Hemsworth Confirmed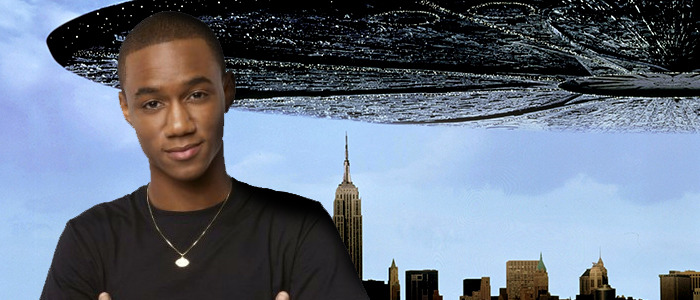 Jessie Usher, who plays the lead role in the Starz series Survivor's Remorse, is now set to play one of the primary characters in the Independence Day sequel, which Roland Emmerich will direct for release almost exactly 20 years after the drop of the original film. Usher will play Dylan Dubrow, who in the original movie was the young stepson of Will Smith's character, and as such he's probably either the Independence Day sequel star, or one of them.UPDATE: In addition, director Roland Emmerich confirmed two names who were previously mentioned for the film: Liam Hemsworth and Jeff Goldblum. THR reports that Usher will play Smith's character's stepson, which pretty much pegs him as Dylan, the character played in the original film by Ross Bagley. Michael B. Jordan had been rumored for a role in the film at the end of 2014, and it was likely this part. Several actors (Liam Hemsworth, Bill Pullman, Jeff Goldblum) had also been tipped as possible co-star. Roland Emmerich first only confirmed Usher's casting, so this is the first confirmed player.
As far as we know Will Smith will not appear in the film, and the script will likely establish his death or disappearance.
The sequel script that was being developed several years ago was said to be set 20 years after the events of the original, with a new generation of alien fighters going into battle against reinforcements for the original invading force, which arrive decades after the first wave. We don't know what's been changed in the current version of the script, but that seems to still be the general outline. The current draft is by Nicolas Wright and James A. Woods, based on the rewrite Carter Blanchard did of the early script drafts by Emmerich and Dean Devlin and then James Vanderbilt.
The Independence Day sequel is due for release on June 24, 2016, and should begin shooting later this spring.
UPDATE: Here's the tweet of Roland Emmerich confirming the other cast members.
Excited to Officially announce @LiamHemsworth and #JeffGoldblum as the next two pieces of the #IndependenceDay sequel pic.twitter.com/GNuvffKWI3

— Roland Emmerich (@rolandemmerich) March 4, 2015
Jeff Goldblum will obviously reprise his role and the rumor is Liam Hemsworth will play the film's true star, the son-in-law to the former President, played by Bill Pullman. However, Pullman is still just rumored and not confirmed.