First Look: Joseph Gordon-Levitt Plays Edward Snowden For Oliver Stone [UPDATED With New Image]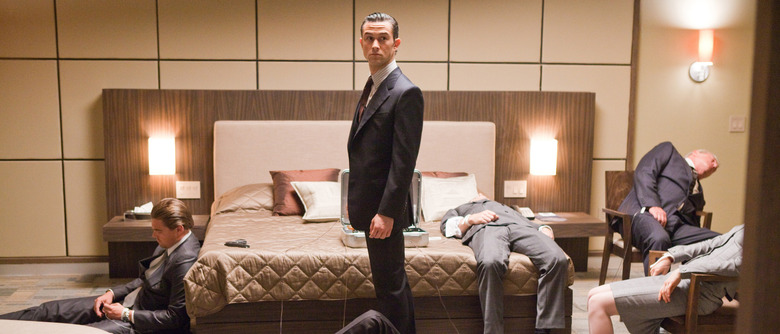 As Citizenfour was picking up its Best Documentary Feature award at the Oscars, production was getting underway on Snowden, Oliver Stone's fictionalized take on the NSA whistleblower's tale. Joseph Gordon-Levitt plays Edward Snowden, and today he's shared a glimpse of himself in character. Get your Snowden first look after the jump.
Update: Open Road has served up one more pic from Snowden, which you can also see after the jump.
Here's the Snowden first look, which Gordon-Levitt posted on Facebook with the following caption: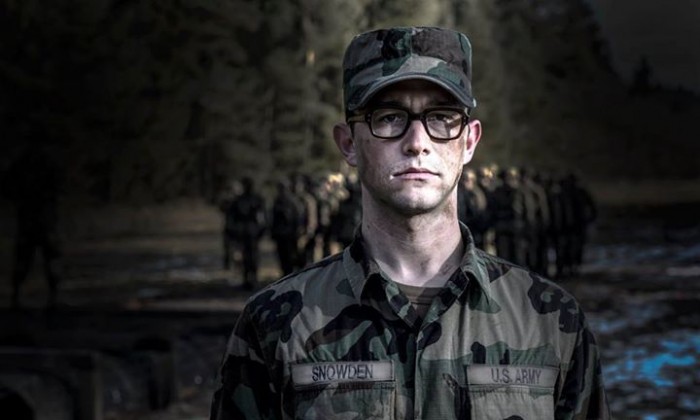 I was surprised when I first learned this about Snowden–that he enlisted in the US Army in 2004. He wanted to go fight in Iraq, but during basic training at Fort Benning, he broke both of his legs and received an administrative discharge. After that, he was still determined to serve his country (love him or hate him, you gotta admit the guy's strong-willed) and so he ended up getting a job at the CIA, which is where his career in Intelligence began.
Today's scenes felt like a really good way to start this shoot. It was hard, but of course, nowhere near as hard as real basic training. And me, I'm just honored and excited to be doing a soldier sequence with Oliver. I keep saying to myself: "fuck, this guy directed Platoon!"
And here's a cute behind-the-scenes look at what Gordon-Levitt calls "Oliver Stone's first selfie."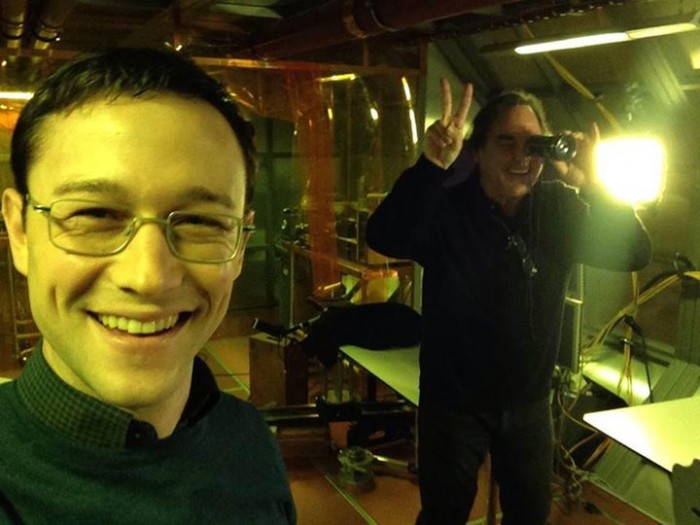 Update: And here's the other new Snowden pic, which is slightly different from the first Snowden pic.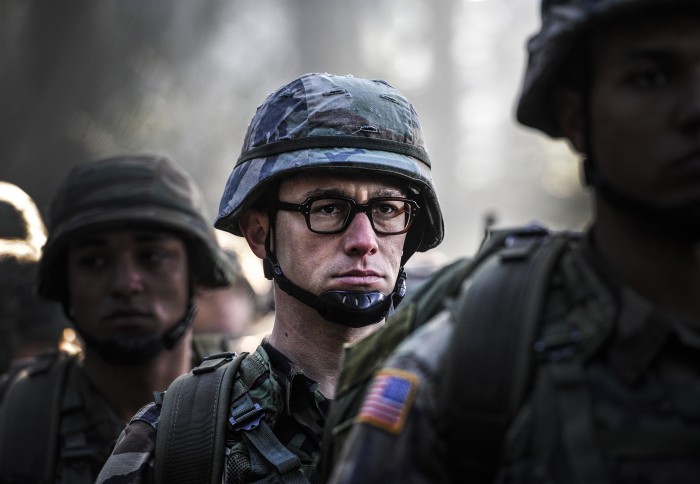 Stone and Kieran Fitzgerald scripted Snowden based on the books The Snowden Files: The Inside Story of the World's Most Wanted Man by journalist Luke Harding and Time of the Octopus by Snowden's lawyer Anatoly Kucherena.
Joining Gordon-Levitt in the film are Shailene Woodley as Snowden's girlfriend Lindsay Mills; Melissa Leo as Citizenfour director Laura Poitras; Zachary Quinto as journalist Glenn Greenwald; Tom Wilkinson as political reporter Ewen MacAskill; Timothy Olyphant as a CIA agent who befriends Snowden; and Nicolas Cage as a former intelligence official. Rhys Ifans and Joely Richardson are also involved.
Snowden continues shooting in Munich, and will land in theaters December 25.