James Gunn Adding One Of His Favorite Superheroes To 'Guardians Of The Galaxy 2'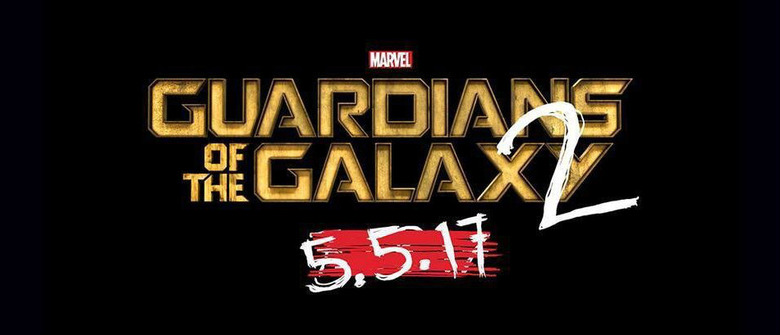 James Gunn has been very honest that he's going to be adding characters to Guardians of the Galaxy 2. That's what happens in a sequel. The universe gets expanded, flipped on its head, some characters die, others go away, anything is possible. The bigger question is who, or in the Guardians galaxy "what," is going to be added to the sequel? Since the movie is over two years away, we won't get that full reveal for a while but the writer and director dropped a cryptic hint about a new addition on Twitter.
Below, read James Gunn's cryptic tease about a new Guardians of the Galaxy character and our thoughts on who it may be.
Gunn was answering some questions on Twitter and this came up:
So Gunn is bringing a favorite superhero of his to Guardians of the Galaxy 2. Who could it be? Superhero Hype recalls Gunn has mentioned in interviews an affinity for Beta Ray Bill, Starhawk, and Adam Warlock. All three of those comic book members of the Guardians have actually had pseudo-cameos in the world, too.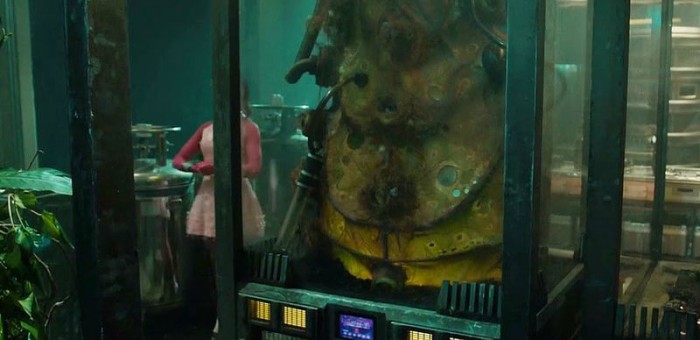 First up, there was a cocoon that looks like Adam Warlock's in The Collector's collection in the first film, but Gunn regrets putting it in there:
Yeah, there's a cocoon that's exactly like Adam Warlock's cocoon. I wasn't really thinking that much when I put that in. That was my idea to put that in there. They're like, 'What should we put in?' So I went in through the Marvel handbook and just picked cool things that looked neat to put into the boxes. It looked like Adam's Warlock cocoon, so now everyone thinks he's out of there and you know... I don't know.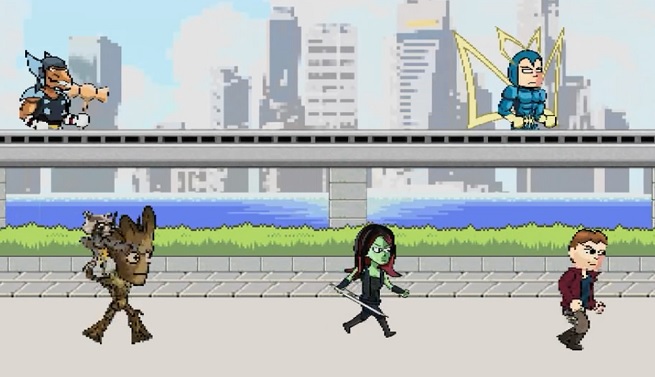 Second, on the Guardians of the Galaxy Blu-ray, there's a special feature that shows an 8-Bit James Gunn running through the Guardians World. One of the scenes (seen above) shows Beta Ray Bill and Starhawk. Was this just a nod to fans or a hint? Probably the former, but maybe the latter.
What new Guardians of the Galaxy character do you think Gunn is referring to?
Guardians of the Galaxy 2 opens on May 5, 2017.