See New 'Game Of Thrones' Season 5 Poster And Clips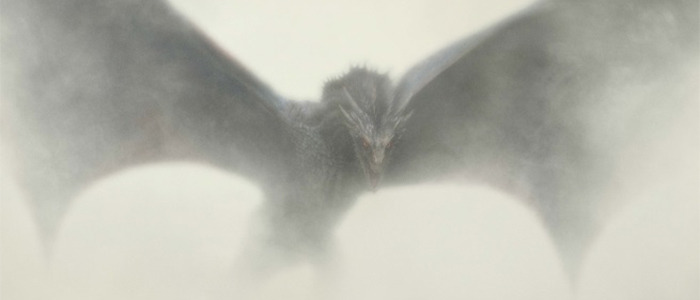 A new Game of Thrones season 5 poster is out, along with a couple of new clips. The poster is striking, because it features Tyrion Lannister (Peter Dinklage) standing on the prow of a ship, staring up at one of Daenerys' dragons. And the clips are solid, because one features the hint of a little conversational conflict, while the other marks the return of fan-favorite character Brienne of Tarth (Gwendoline Christie). See it all below.
Here's the poster. Before you get too excited about a new look at a dragon, consider that the image here seems to borrow a shot of Drogon from season 4. Still, it's the relatioship to Tyrion that is interesting. This suggests we'll see a meeting between Tyrion and Daenerys this season, which might strike readers of the novel series as interesting. We won't put any more out there, for those who want to keep their own pace with learning how both the books and TV series play out, but this definitely ups our already significant curiosity about this new season.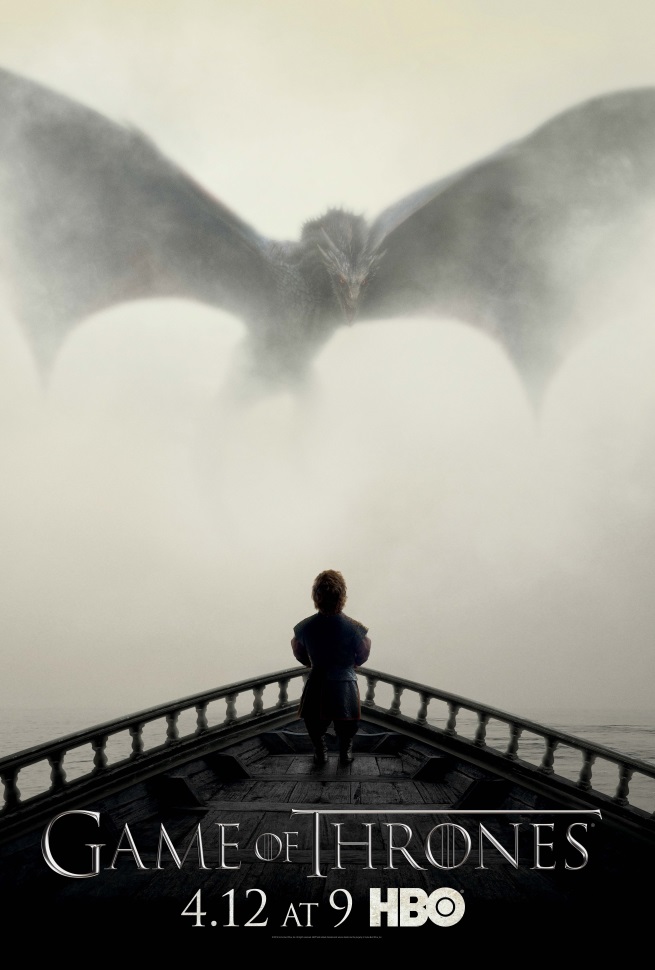 And here's one new clip, in which Jon Snow confronts Mance Rayder.
The second clip is even better, as Brienne of Tarth reflects sadly upon the state of leadership in Westerns: "the good Lords are dead and the rest are monsters."
Game of Thrones Season 5 premieres on Sunday, April 12 only on HBO.