Jason Momoa Didn't Know Zack Snyder Was Going To Post Aquaman Photo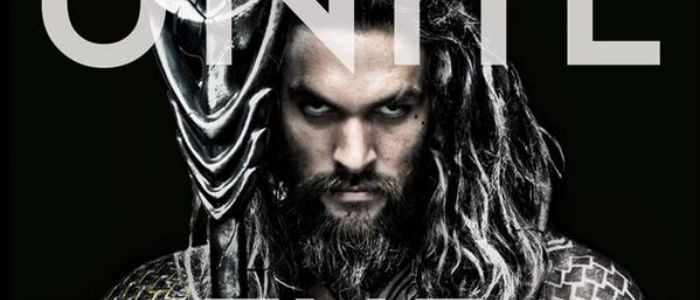 Last week's late-night reveal of Jason Momoa as Aquaman was a shock to many people, including the actor himself. In a new interview, the Batman v Superman: Dawn of Justice co-star admits that he didn't think director Zack Snyder was going to reveal his in-costume photo so soon and didn't find out until right before it went up.
Momoa also discussed his excitement at playing the role and danced around questions about when we'd actually see the character, how much he's shot, and if he'd already been teased in Man of Steel. Read the latest Jason Momoa Aquaman quotes below.
Momoa was talking to Entertainment Weekly about The Red Road when Aquaman was brought up.
First of all, he talked about the reveal of the photo:
That was a shocker for sure. It was supposed to be a surprise in 2016, so it definitely helps [The Red Road]. I've been holding that secret for a long time. Zack Snyder called me up and said, "I'm posting this picture now." He's just a genius and I love him to death. He sent it over and we're in the middle of the editing suite for the thing I'm doing right now, and we all freaked out, man. It was so amazing to see it come out.
The magazine asked if he'd filmed any action scenes yet:
No, we haven't done too much on the action yet. You know, Justice League is still quite a ways away. But I'm looking forward to it. Henry's a sweetheart, Ben is a badass, so I'm really looking forward to when we all shoot Justice League.
He wouldn't confirm if he is in Batman v Superman, but the did talk about how Aquaman's mythology offers tons of awesome opportunities:
The whole mythology of Aquaman is pretty amazing. There's so many things to tell, and there's a whole backstory that's just amazing. There's a lot of surprises coming. I think, yeah, he's been cast aside. But, um [laughs] times are going to change now, buddy.
He also would not say if the underwater scene in Man of Steel was a subtle tease at Aquaman, nor would he say it wasn't:
Well, you know, I think that's left for the genius of Snyder to kind of reveal that. There's definitely a plan in this whole universe that he's designing, and it's amazing to be a part of it. I think everything that you see that is building, there's a purpose behind the whole plan. So I wouldn't want to take anything away from Zack, because he loves revealing all those things. And... you never know, man.
You can read more from the actor at EW, including his background in marine biology, his obsessions with superheroes and more.
What do you think of these new Jason Momoa Aquaman quotes?