'Supergirl' Casting: Dean Cain, Helen Slater, And More Join CBS Series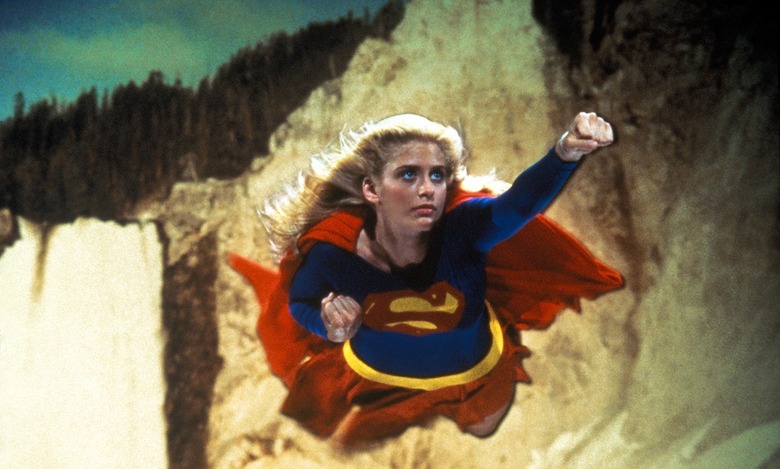 The cast of Supergirl just got a little bit more super. Former Superman Dean Cain and former Supergirl Helen Slater have just joined the cast, along with David Harewood and Chyler Leigh. Get all the latest Supergirl casting updates after the jump. 
Supergirl stars Melissa Benoist as Kara Danvers, who like a certain other DC superhero, managed to escape Krypton just as it was destructing. She's spent her life trying to hide her superpowers but now, at the age of 24, finally decides to embrace them for good.TV Line reported the news about Cain and Slater. The pair will be guest stars on the CBS show, so don't get too used to seeing their faces around. Details on their specific roles are being kept under very tight wraps.
Slater played Supergirl in the 1984 movie, while Cain is known for playing the Man of Steel himself in ABC's Lois & Clark: The New Adventures of Superman. Both Slater and Cain previously guest-starred on the WB/CW drama Smallville – Slater as Clark Kent's Kryptonian mother Lara, and Cain as the immortal Dr. Knox.
Harewood and Leigh, meanwhile, will be regulars on Supergirl. He'll play Hank Henshaw, a former CIA agent who now tracks extraterrestrial threats as the head of the Department of Extra-Normal Operations. Comic book fans will also recognize Henshaw as the man who becomes Cyborg Superman.
And Leigh will portray Alex Danvers, Kara's foster sister. A brilliant scientist both fascinated by and jealous of Kara's powers, she now works for a secret government organization. We're thinking it might be the one run by Hank, and also that she might be this show's equivalent of Lex Luthor — but that's just speculation.
As previously reported, Mehcad Brooks will play Jimmy Olsen (or James, rather, in this telling), Calista Flockhart is Kara's boss Cat Grant, and Laura Benanti is Kara's birth mother Alura Zor-El. It also sounds like Kara's famous cousin Superman will make a fleeting appearance.
Harewood has been a series regular on ABC's Selfie and Showtime's Homeland. He recently wrapped the 17th century romance Tulip Fever and is now filming the soccer hooligan comedy Grimsby with Sacha Baron Cohen and Mark Strong.
Leigh is best known for playing Lexie Grey on ABC's Grey's Anatomy. She also starred on the NBC series Taxi Brooklyn last year.
Greg Berlanti (Arrow, The Flash) and Ali Adler (No Ordinary Family) are executive producing the series along with Sarah Schechter (The Flash). In addition, Andrew Kreisberg (also of Arrow and The Flash) has just signed on as a writer and executive producer.