The Red Sonja Movie Gets New Life With New Writer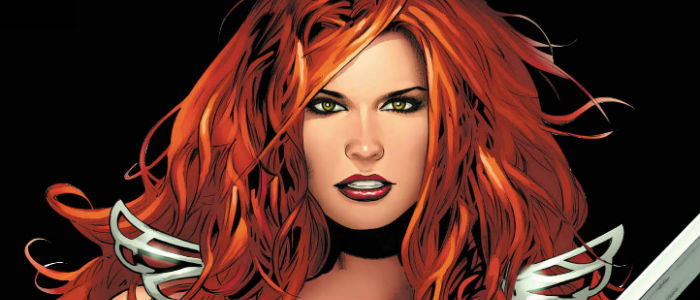 Thirty years have passed since audiences were introduced to Red Sonja on the big screen. Envisioned as a female equivalent to Conan, the film starred Brigitte Nielsen as the title character and even featured Arnold Schwarzenegger in a slightly confusing Conan, but non-Conan, role. The sword and sandal fantasy epic was not a big hit and in fact even took home a Razzie award for the actress. Yet fans who found the film when they were younger hold it in high regard and a new Red Sonja movie has been in talks for sometime.
Robert Rodriguez was originally attached with Rose McGowen in the lead. Megan Fox was floated and then Simon West seemingly boarded the film with Amber Heard as the warrior. Now, that has all been wiped clean. No one is attached to Red Sonja except screenwriter Christopher Cosmos.
The Hollywood Reporter dropped the Red Sonja movie update. Cosmos himself was an executive before leaving that world to write. He's got a few specs sold, but nothing produced yet.
There's no word on what direction he's taking with the character except that no filmmakers are attached and Nu Image/Millennium Films are still running the show.
Before the Red Sonja film, the character was brought to light in Marvel Comics. She first appeared in the Conan the Barbarian series but was originally based on a character by author Robert E. Howard. In the years since she's continued to thrive in various different comics including many solo series'.
Considering Hollywood has spent the better part of the last decade trying to figure out a way to get Red Sonja back on the big screen, I'm not sure how this will all work out. The most recent Conan film was a bomb, yet we might get the new Arnold Schwarzenegger version in the next year or two. If this film ties into that film, that might be interesting. What do you think?