Leonard Nimoy Has Died At Age 83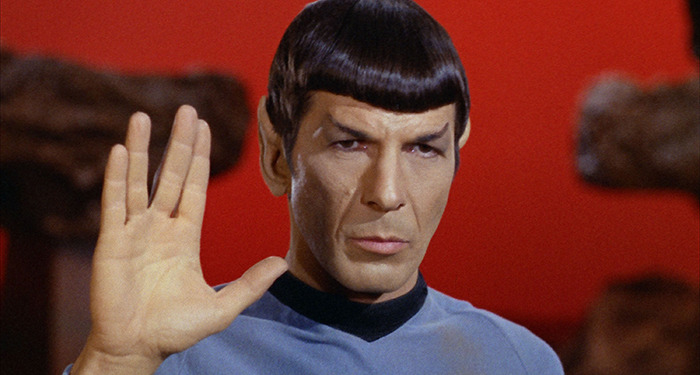 Leonard Nimoy, the actor of resolutely compelling voice whose performance as the Vulcan officer Spock gave him a decades-long career on Star Trek, died this morning in Bel Air at age 83. His death was confirmed by his wife, Susan Bay Nimoy, who said the cause was was end-stage chronic obstructive pulmonary disease. He had been hospitalized on Monday.
Nimoy's signature role on the original Star Trek TV series, which ran from 1966 to 1969, made him a star, and he followed that original run with a role on Mission: Impossible and a job as host of the series In Search Of..., with later hosting duties for Ancient Mysteries. Nimoy recorded music, performed on stage, and wrote and directed films and television.
Yet Star Trek was always Nimoy's home — a knowledge against which he occasionally seemed to chafe, but with which he made peace. Spock is among the most immediately recognizable characters in science fiction, not only for his distinctive look, but for his relationship to logic and emotion. Nimoy directed two Trek films (Star Trek III: The Search for Spock, and Star Trek IV: The Voyage Home, which he also helped write) and eventually took up a role as elder statesman both within the Star Trek film and TV series, and amongst fandom.