Robin Hood Is Getting A Gritty Origin Story Produced By Leonardo DiCaprio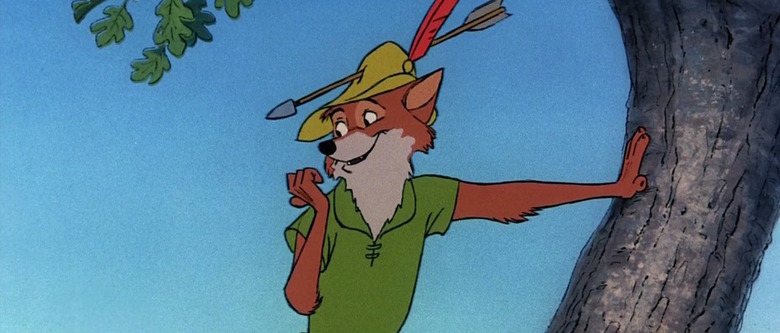 It's been five whole years since we had a big feature film about Robin Hood, so at present there are multiple parties trying to bring us the next one. The latest to join the fray is Joby Harold, the guy behind Guy Ritchie's upcoming King Arthur franchise.
Titled Robin Hood: Origins, Harold's script will be (say it with me now) a gritty reinvention of the classic character. Leonardo DiCaprio's Appian Way is producing. 
Specific plot details on Robin Hood: Origins are being kept under wraps, but we're just gonna go ahead and assume that on a scale from Robin Hood: Men in Tights to Ridley Scott's Robin Hood, this one is firmly planted on the latter end of the spectrum.
Robin Hood: Origins is currently in competition with two other projects. One is Disney's Nottingham & Hood, written by Brandon Barker. That one has been described as a "revisionist" take in the vein of Disney's Pirates of the Caribbean franchise. It's also intended to launch an adventure franchise much like Pirates of the Caribbean.
The other is Sony's Hood. The script by Cory Goodman and Jeremy Lott is described as being similar in tone to the Mission: Impossible and Fast & Furious movies. The idea is to set up a whole Marvel-style universe, with different films focusing on different members of the Merry Men.
Deadline notes there's a possibility Sony will pick up Robin Hood: Origins to merge it into Hood, but that's just speculation for now. In any case, what seems certain is we'll get another big-screen depiction of the outlaw archer before long.
Harold scripted Warner Bros.' Knights of the Roundtable: King Arthur, planned as the first of a six-film series. The first installment is being directed by Guy Ritchie with Charlie Hunnam playing the legendary leader. He's also worked on Edge of Tomorrow and the long-gestating Twilight Zone movie.