Jack Huston Now In Talks To Lead 'The Crow'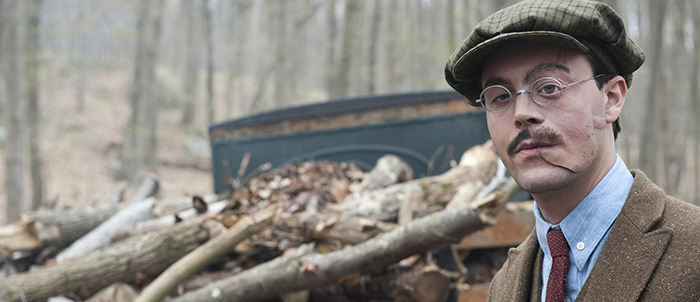 The remake of The Crow has turned into a revolving door for talent, with a parade of writers, directors, and actors being attached to the film in various capacities before falling off again. Most recently, F. Javier Gutiérrez was going to direct, with Luke Evans starring. But Gutiérrez fell away, and Corin Hardy signed on to direct. Not long afterwards Luke Evans also moved on, due in part to the change in scheduling and story approach that came with the director change.
Now Jack Huston, perhaps best known for his role as a scarred assassin on Boardwalk Empire, is in early talks to star.
Deadline reports; the talks are still early, so something could change. But so much has already changed on this project that until cameras are capturing footage with Huston or someone in the lead role, we're not going to assume that any one person is actually remaining involved in this remake.
We've heard in the past that this remake would be a more faithful adaptation of James O'Barr's original comics than was the 1994 film directed by Alex Proyas. But that was before the director and cast change; at this point we don't know what to expect. I talked to director Corin Hardy at Sundance, after the debut of his film The Hallow, but he was unwilling (or unable ) to say anything about The Crow.
Huston also has the lead role in the Ben-Hur remake that Timur Bekmambetov is currently directing for MGM and Paramount. He's also in The Longest Ride and Pride and Prejudice and Zombies, both of which are in post-production now.