Read The First Chapter Of 'Armada,' The Second Novel By 'Ready Player One' Author Ernie Cline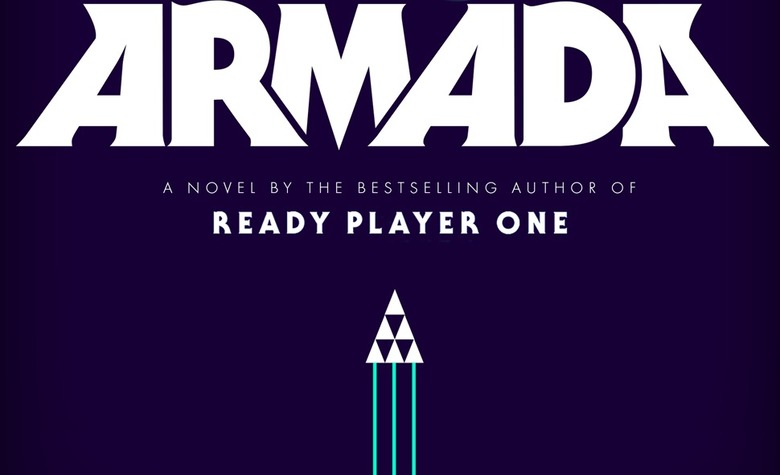 Update From Editor Peter Sciretta: The first chapter of Ernie Cline's Armada is now online for you to preview. Find out more after the jump. Germain's original story from February 25th 2015 follows:
Considering this site is called "Slashfilm," we don't cover a lot of books. But most books aren't written by Ernie Cline. Cline first hit our radar as the writer of Fanboys, the Star Wars fan story directed by Kyle Newman. He then truly hit a home run with Ready Player One, a massive sci-fi adventure influenced by movies, music, video games and more. It's currently being developed into a movie by Warner Bros. That's why Cline's work fits so well on this site. Those who live and breathe pop culture will truly appreciate it.
His second novel, Armada, sounds like it further explores some of the concepts he's played with before. The movie rights were picked up last year and, finally, Random House has announced an official release date for the book: July 14. Along with that, we now have the cover and a full synopsis. However, in that synopsis is something very odd. It seems Cline is drawing heavily from The Last Starfighter. Could that actually be? Read the Armada synopsis below.
Cline tweeted about Armada revealing the cover:
And the synopsis. Here it is:
It's just another day of high school for Zack Lightman. He's daydreaming through another boring math class, with just one more month to go until graduation and freedom—if he can make it that long without getting suspended again.
Then he glances out his classroom window and spots the flying saucer.
At first, Zack thinks he's going crazy.
A minute later, he's sure of it. Because the UFO he's staring at is straight out of the videogame he plays every night, a hugely popular online flight simulator called Armada—in which gamers just happen to be protecting the earth from alien invaders.  
But what Zack's seeing is all too real. And his skills—as well as those of millions of gamers across the world—are going to be needed to save the earth from what's about to befall it.
Yet even as he and his new comrades scramble to prepare for the alien onslaught, Zack can't help thinking of all the science-fiction books, TV shows, and movies he grew up reading and watching, and wonder: Doesn't something about this scenario seem a little too... familiar? 
Armada is at once a rollicking, surprising thriller, a classic coming of age adventure, and an alien-invasion tale like nothing you've ever read before—one whose every page is infused with author Ernest Cline's trademark pop-culture savvy.
Reading that, you likely did the same thing I did. You thought, "This is The Last Starfighter." It also sounds remarkably like the new movie Pixels, starring Adam Sandler. But then there's that twist. Cline is WAY too culturally savvy to not know what we'd assume about a story like this, and hopefully that's where Armada surprises us.
As mentioned above, Universal has the rights to Armada so we'll probably hear more about a movie version as the book gets closer to release. Are you looking forward to Ernie Cline's Armada?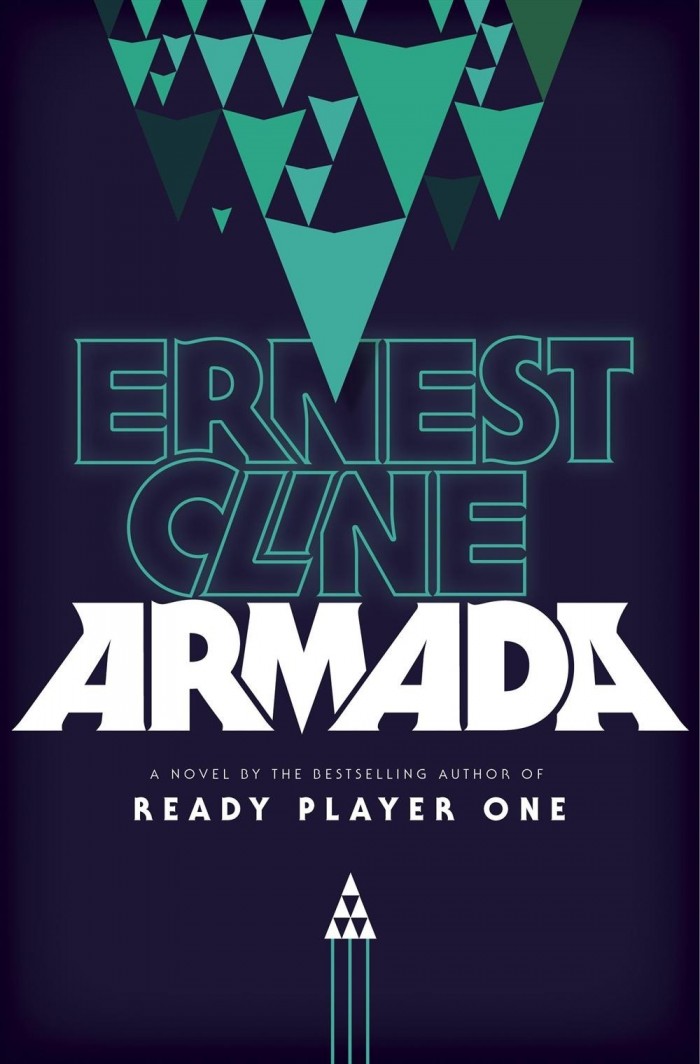 Update From Editor Peter Sciretta: Ernie Cline has released the first chapter of his new novel Armada online, here is the opening excerpt:
I was staring out the classroom window and daydreaming of adventure when I spotted the flying saucer.
I blinked and looked again—but it was still out there, a shiny chrome disc zigzagging around in the sky. My eyes struggled to track the object through a series of increasingly fast, impossibly sharp turns that would have juiced a human being, had there been any aboard. The disc streaked toward the distant horizon, then came to an instantaneous stop just above it. It hovered there motionless over the distant tree line for a few seconds, as if scanning the area beneath it with an invisible beam, before it abruptly launched itself skyward again, making another series of physics defying changes to its course and speed.
I tried to keep my cool. I tried to remain skeptical. I reminded myself that I was a man of science, even if I did usually get a C in it.
I looked at it again. I still couldn't tell what it was, but I knew what it wasn't—it wasn't a meteor. Or a weather balloon, or swamp gas, or ball lightning. No, the unidentified flying object I was staring at with my own two eyes was most definitely not of this earth.
My first thought was: Holy fucking shit.
Followed immediately by: I can't believe it's finally happening.
Read the whole thing on IO9.com.