'Kung Fu Panda 3' Adds A Second Director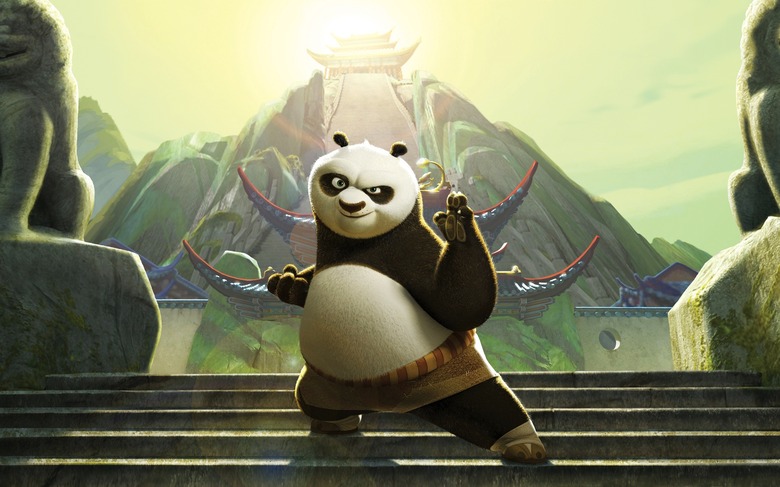 Kung Fu Panda 3 has been coming together slowly and steadily for the past few years, but now DreamWorks Animation and director Jennifer Yuh are bringing on some help to pick up the pace. Alessandro Carloni, who worked on both previous Kung Fu Panda movies, will join Yuh as co-director of the upcoming sequel. More on the new Kung Fu Panda 3 director after the jump. Deadline reports DreamWorks Animation is eager to get Kung Fu Panda 3 done in a timely manner, so that they can get the promotional campaign started sooner rather than later. Yuh requested that Carloni join her as director, and the studio agreed.
Yuh has been with the franchise since the beginning. She was head of story on 2008's Kung Fu Panda, and also directed a dream sequence. She then took over directing duties for 2011's Kung Fu Panda 2, becoming the first-ever solo female director of an animated studio feature.
Carloni served as the animation supervisor on Kung Fu Panda and as a story artist on Kung Fu Panda 2. His other credits for the studio include The Croods and the two How to Train Your Dragon movies. Additionally, Carloni is the director of Me and My Shadow, another picture in development at DreamWorks Animation.
However, Kung Fu Panda 3 looks likely to open first. The animated adventure was recently moved from December 23, 2015 to March 18, 2016, in an effort to avoid a box office showdown with Star Wars: The Force Awakens, which opens December 18.
Jack Black, Angelina Jolie, and Seth Rogen return to lend their voices to Kung Fu Panda 3. As of 2013, Bryan Cranston, Mads Mikkelsen, and Rebel Wilson were also on board.
DreamWorks Animation is still smarting from some recent disappointments including Turbo, Mr. Peabody & Sherman, and Penguins of Madagascar. Besides Kung Fu Panda 3, its upcoming slate includes How to Train Your Dragon 3, Home, The Croods 2, and Captain Underpants.