Cool Stuff: Cult Movie T-Shirt Collection By Bottleneck Gallery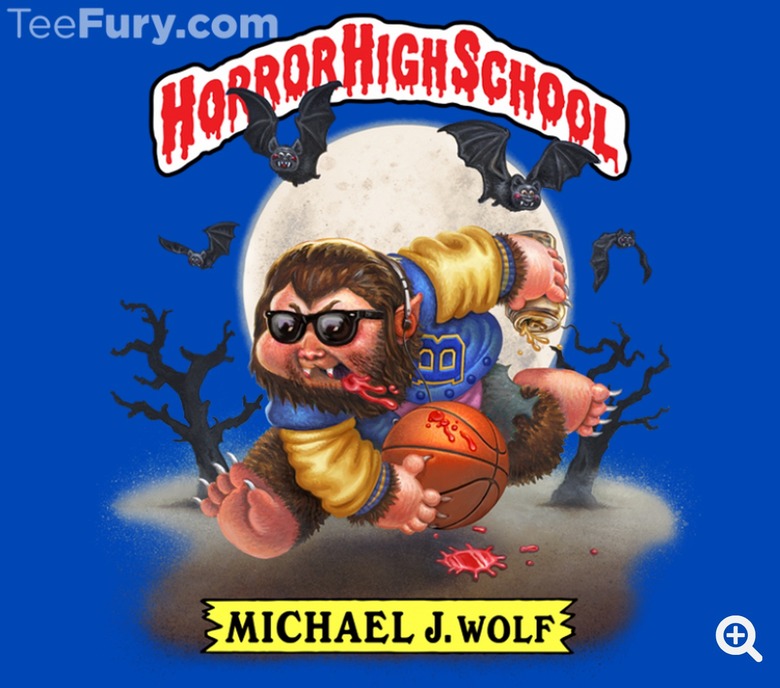 There's something oddly rewarding in sporting a super nerdy t-shirt. You feel good about yourself and if someone gets it, you know they're on your wavelength. If you want to know what I mean, check out an awesome batch of shirts curated by the Bottleneck Gallery in New York along with TeeFury. They collaborated with a number of artists to make t-shirts based on a ton of cult movies you never see shirts for. Things like Hot Fuzz, A Trip to the Moon, UHF, 12 Monkeys, Rushmore, Teen Wolf and more. Below, check out a very cool set of cult movie t-shirts.
Here's the description of the Bottleneck Gallery Cult Classics T-Shirt collection. And again, the sale ends on Wednesday:
Welcome cinephiles and fans of films slightly obscure to a motley crew of curated tees! With help from the classy cats at Bottleneck Gallery, this collection features nods to classics, sci-fi, 80's favorites, and more. For those eccentric titles that weren't always box office hits upon their initial release, time and t-shirts now give us a way to celebrate our quirky fandoms. Fly your flag and wear your heart on your sleeve–These tees will only be here until the 25th of Feburary. Snatch these up before they're gone!
Collections at TeeFury are a little unique– We don't print these shirts until the entire sale has run it's course. That means that you will be receiving these tees a little later than you normally would. We'll begin printing and shipping these tees as soon as the collection ends on 2/25. Collections being printed and shipped this way is how we are able to lower the cost of these tees and give you the best art for the best price!
Here's a link to all the shirts in the Bottleneck Gallery Cult T-shirt collection. But below are some images. Note, the sale ends Wednesday:
Bottleneck and TeeFury's Cult Movie T-Shirts