Watch: Apple's Oscar Commercial Voiced By Martin Scorsese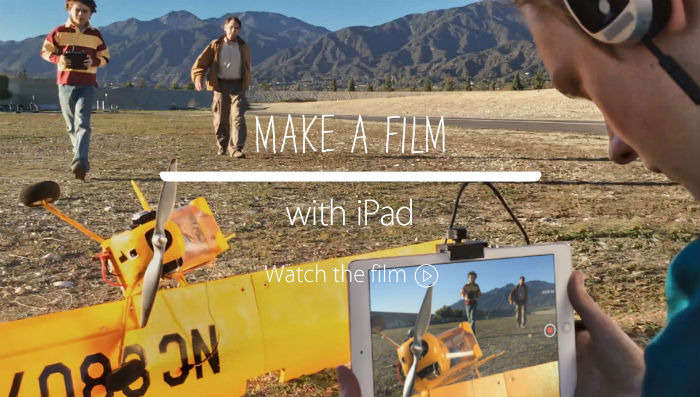 During Sunday night's Oscars, Apple debuted a new TV spot. It was called "Make A Film With iPad" and shows all the different ways you can – you guessed it – make a film with an iPad. That's pretty cool by itself, but the spot gets a big credibility bump when you add a voiceover from Martin Scorsese. Watch the Martin Scorsese Apple commercial below.
The spot aired during the Oscars and it's online over on Apple.com. Here's an embed.
iPad Martin Scorsese Apple Commercial
The Scorsese voiceover is from a commencement speech the director gave for the NYU Tisch School of the Arts Class of 2014. Which doesn't make me feel old at all, as I was class of 2002.
Here's the description of the campaign:
iPad is the ultimate tool for independent filmmakers. It lets them chase their ambitions and dive deeper into the work they're so passionate about. Learn how students at Los Angeles County High School for the Arts relied on the power and versatility of iPad to write, produce, shoot, score, and edit their films in a matter of days.