'Infinitely Polar Bear' Trailers: Mark Ruffalo And Zoe Saldana's Heartwarming Bad Robot Drama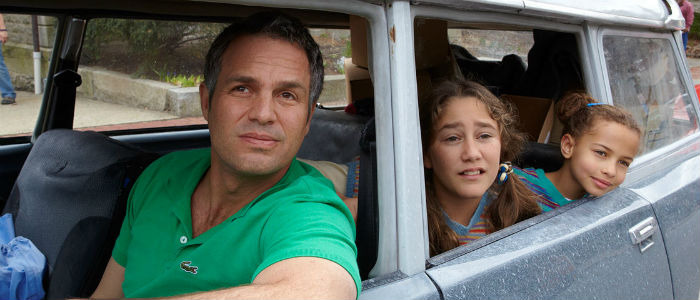 There's a Mark Ruffalo and Zoe Saldana Bad Robot movie that you haven't seen yet. That's pretty cool, right? Plus, the movie is great to boot. I'm talking of a film called Infinitely Polar Bear, which premiered at the 2014 Sundance Film Festival. Sony Pictures Classics picked up the film soon after its Sundance debut (which is now over a year ago) but we haven't heard anything about it since.
Now, finally, a trailer is out for the film. It's getting released internationally in March and the US will get it on June 19. Check out the first Infinitely Polar Bear trailer below.
UPDATE – A different US trailer, including a quote from yours truly, is now online.
UPDATE: Here's the US Trailer from Yahoo with a quote from me, even though they misspelled my name:
Original story follows:
Thanks to Icon Australia (via The Playlist) for the video:
Infinitely Polar Bear trailer
I gave the film a rave review at the 2014 Sundance Film Festival, which you can read in full at this link. Here's the start of it though:
With Mark Ruffalo moonlighting as a superhero these days, it's easy to forget he's one of the best actors currently working. Infinitely Polar Bear, written and directed by newcomer Maya Forbes, not only serves as a reminder of Ruffalo's chops, it's arguably his finest performance to date. He plays Cameron, a bipolar father of two, who is forced to solely care for the kids when his estranged wife Maggie (Zoe Saldana) goes to graduate school hoping to improve the family's financial situation.
So you've got a bipolar man, barely able to keep himself together, forced to take care of two young girls when their African-American mom goes away hoping to get a white-collar job... in 1978 Boston. Yes, Infinitely Polar Bear is weighty with issues of race, economics, and gender, but Forbes deals with them carefully and thoughtfully in a hilarious, heartwarming film.
Continue reading here. Why this film wasn't released to give Ruffalo a chance at some awards, I'll never know. But thankfully, it's coming out soon.
A poster for the film was also revealed on Indiewire but, again, it says it's coming out on March 26, which is not the case in the United States. It'll be released here June 19.