LOL: Police Issue Arrest Warrant For Queen Elsa; Plus Live Action 'Frozen'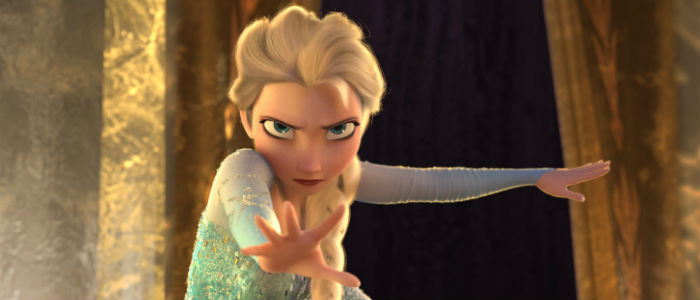 The East Coast of the United States has been stuck in a bit of a deep freeze over the past few weeks. Many inches of snow, subzero temperatures, and no one to blame. Or is there?
In Harlan, Kentucky (not quite the East Coast but still) they're blaming Queen Elsa of Arendelle, aka the Ice Queen star of Disney's hit film Frozen. The Harlan City Police Department has issued an arrest warrant for Elsa because of the snow.
In other Frozen-humor news the co-stars of The Duff, Bella Thorne and Mae Whitman, have shared a behind the scenes video from a live-action remake of Frozen, created with the help of Funny or Die. Check out two Frozen jokes below.
Uproxx noticed the Harlan City Police Department Facebook posting. Click on the below image to see it.

If you go to the site, there are multiple posts after reassuring people the post was a joke. Just in case you didn't get the joke.
Funny or Die is also using the snow for a little humor based around the massive Disney smash hit. Bella Thorne and Mae Whitman, co-stars of The Duff, are playing Elsa and Anna in a clever, albeit it not perfect, parody. Check out a behind the scenes from the live-action remake of Frozen.
Funny idea, solid execution but I feel like the skit just misses the mark. Nevertheless, it made me laugh and Mae Whitman is just the best.
Expect lots more Frozen in the coming weeks not only because of the cold weather, but because the short film sequel Frozen Fever is hitting theaters in early March with Cinderella. That's sure to spawn lots and lots more content and discussion over the franchise.
What do you think of these Frozen jokes?