J.J. Abrams Confirms Some Of Those 'Star Wars: The Force Awakens' Spoilers Are True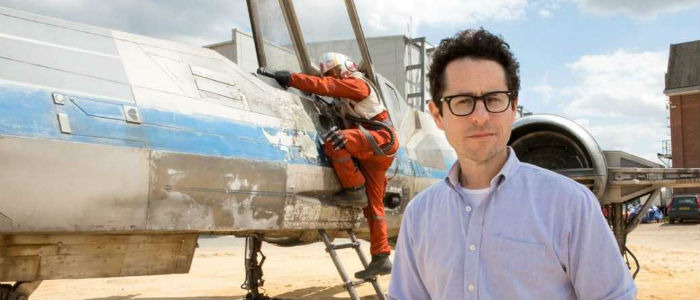 Star Wars: The Force Awakens spoilers are like fast food. You know they're bad, but you desperately want them. Some people have the enviable discipline to avoid spoilers, aiming to preserve the theatrical experience coming this December. Others omnivorously devour them, aiming to capture just a hint of what we hope to experience when the film finally comes out.
For spoiler hounds, one of the arguments we tell ourselves is "Maybe this isn't true." We hope we're just reading speculation and that the truth isn't out there yet. It turns out, that itself is a lie.
In a new interview, co-writer and director of Star Wars: The Force Awakens, J.J. Abrams, confirmed that some of the spoilers out there are true, others are false, and that he definitely understands why people read them. Read what J.J. Abrams has to say about Star Wars spoilers below.
Abrams was at the Irish Oscar Wilde Awards in Los Angeles Thursday night and the BBC asked him about Star Wars spoilers:
There are a ton of rumours – some true, some false. But I'm grateful for everyone who would want to read a spoiler because it means that they care and want to see the movie. I know what it feels like, as an enormous Star Wars fan myself.
He also commented on the status of the film:
I can't wait for you to see it. It's been a blast working on this and luckily we have an incredible post-production team. There are always challenges as you go but it's been a complete kick to put this together.
Back to the true and false rumors, I won't get into specifics here, but I think lots of what we heard early was false. And as things get more concrete in the editing room, the newer rumors are true. Rumors we may have heard during production were based on dribs and drabs of information. That stuff isn't true. Stuff that broke in the last few weeks, where more people have an idea of what's happening, feels more likely. That's my guess at least.
Star Wars: The Force Awakens opens December 18.