'Spectre' Video Blog: Director Sam Mendes Drops A Few Hints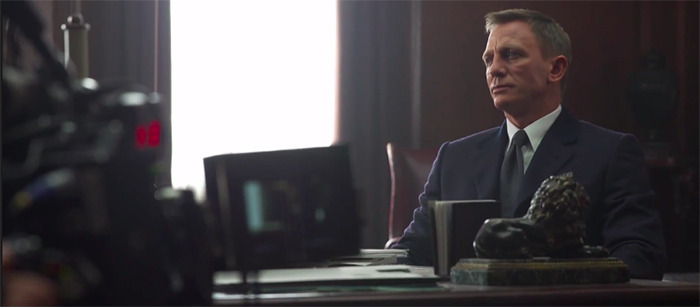 Following up the new images released earlier today, here's a new Spectre video blog in which director Sam Mendes explains a lot about what's going on with James Bond in this 24th film in the (official) series... without actually explaining much at all. But did you think he was just going to lay out the entire plot now, months before the film hits theaters? Not likely. But he does drop a few hints, so check out the video below.
This new behind the scenes footage features Daniel Craig as James Bond, and cast members Ralph Fiennes, Naomie Harris, and Ben Whishaw. In the video, Sam Mendes says:
The reasons I'm doing the second Bond movie are the reasons I would do any movie, really, which is all to do with the story.  And in this movie, 'Spectre,' what you have is a movie entirely driven by Bond.  He is on a mission from the very beginning... It's about whether or not to pursue the life he's always pursued, whether he matters and is he going to continue or not.  And you're going to have to come to see the movie to find out whether he does.
There's a lot more in the video, including a note about Bond now being more experienced than some of his team, which is interesting.
Spectre opens on November 6. Video via 007.
A cryptic message from Bond's past sends him on a trail to uncover a sinister organization. While M battles political forces to keep the secret service alive, Bond peels back the layers of deceit to reveal the terrible truth behind SPECTRE.