Three Join Marvel's 'A.K.A Jessica Jones' Plus Details On The First 'Daredevil' Episodes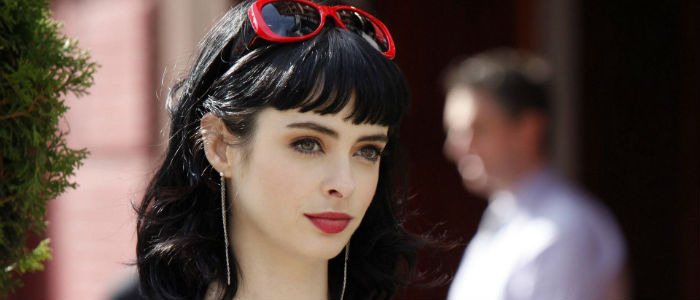 Marvel's second Netflix show, A.K.A. Jessica Jones, has already compiled an insane cast. Krysten Ritter is the star, David Tennant is the villain, Rachael Taylor is Hellcat and Mike Colter will show up as a tie-in to the third series, Luke Cage. Now, a few more actors have been added, too. Eka Darville (The Originals), Erin Moriarty (The Kings of Summer) and Wil Traval (Red Widow) have all joined the Marvel Television Universe.
Read more about their roles, as well as the titles and director of the first three episodes of Daredevil, Marvel's first Netflix show, below.
We'll start with the casting. The Wrap reports that Eka Darville has been cast as "Malcolm, Jessica's neighbor, whose own journey will intertwine with her quest in 'a surprising way.'" Erin Moriarty is "Hope, a young girl who becomes a client of Alias Investigations." And then Wil Traval plays "an NYPD cop who takes 'protect and serve' very seriously."
So that's Jessica Jones, which is now in production. What about the show that leads into that, which premiere April 10? Daredevil is coming and the titles and directors of the first three episodes have made it online via Comic Book Movie. They are as follows:
Episode One, "Into the Ring" Directed by Phil Abraham
Episode Two, "Cut Man" Directed by Phil Abraham
Episode Three, "Rabbit In A Snow Storm" Directed by Adam Kane
Each episode is about 52 minutes long.
If you don't know Abraham or Kane, they're seasoned veterans of television directing. Abraham did over a dozen episodes of Mad Men as well as Orange is the New Black, The Killing and even episodes of Breaking Bad and The Sopranos just to name a few. Kane did a bunch of Heroes, 24: Live Another Day as well as Hannibal, Pushing Daises and others.
Basically, these guys are legit TV directors who'll keep the show cohesive with the Marvel Universe.
What do you think about the Daredevil directors and Jessica Jones casting?