'Mad Max: Fury Road' Gets An Insane International Trailer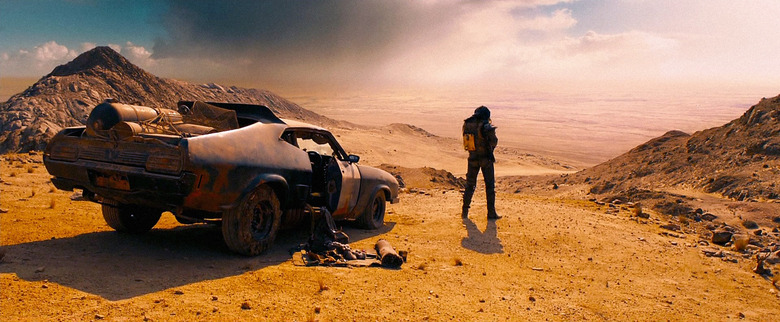 Time will tell whether Mad Max: Fury Road is actually any good, but we can say right now that the trailers for it are excellent. Each one seems weirder and wilder than the last, promising the kind of idiosyncratic vision we rarely see from big studio productions.
George Miller returns to direct, while Tom Hardy takes over Mel Gibson's old role as Max Rockatansky. Charlize Theron, Nicholas Hoult, Zoë Kravitz, Rosie Huntington-Whiteley, Riley Keough, and Hugh Keays-Byrne also star. Watch the Mad Max Fury Road international trailer after the jump.
The Mad Max: Fury Road Japanese trailer rehashes a lot of the same footage we've seen before, but there are some new bits mixed in here and there. Mostly, we just enjoy having an excuse to go back and gawk at this insane marvel all over again.
Mad Max: Fury Road storms into theaters May 15 in the U.S.
MAD MAX: FURY ROAD is the fourth film of George Miller's Road Warrior/Mad Max franchise co-written and directed by Miller. The post-apocalyptic action film is set in the furthest reaches of our planet, in a stark desert landscape where humanity is broken, and most everyone is crazed fighting for the necessities of life.
Within this world of fire and blood exist two rebels on the run who just might be able to restore order... There's Max (played by TOM HARDY from The Dark Knight Rises), a man of action and a man of few words, who seeks peace of mind following the loss of his wife and child in the aftermath of the chaos.
And... Furiosa (played by CHARLIZE THERON from Prometheus), a woman of action and a woman who believes her path to survival may be achieved if she can make it across the desert back to her childhood homeland.