Sony And Scott Rudin To Adapt Scott McCloud's Graphic Novel 'The Sculptor'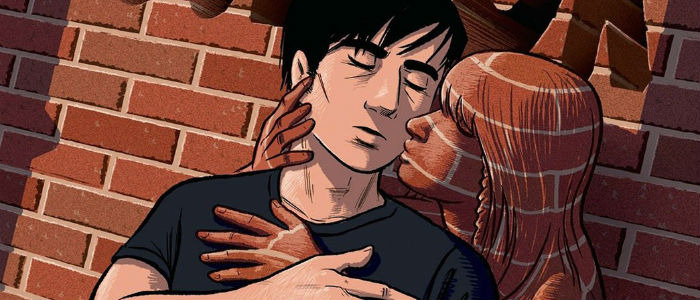 We may receive a commission on purchases made from links.
Movie studios will always bend over backwards for a good idea and that's what happened earlier this week. Sony Pictures won a bidding war to pick up the rights to a graphic novel called The Sculptor by Scott McCloud. McCloud is a comic book legend, having created the Eighties sci-fi comic Zot! before transitioning into more of a mentor role by publishing books such as Understanding Comics and Making Comics.
The Sculptor is McCloud's first major work of fiction in many years. It follows a man who makes a deal with the Devil to be a genius sculptor for 200 days, after which he'll die. Read more about The Sculptor movie adaptation below.
The Hollywood Reporter broke the The Sculptor movie news. Sony picked up the rights for super producer Scott Rudin to produce along with Josh Bratman (Captain Philips, Fright Night remake).
Here's the description of The Sculptor from Amazon:
David Smith is giving his life for his art—literally. Thanks to a deal with Death, the young sculptor gets his childhood wish: to sculpt anything he can imagine with his bare hands. But now that he only has 200 days to live, deciding what to create is harder than he thought, and discovering the love of his life at the 11th hour isn't making it any easier!
This is a story of desire taken to the edge of reason and beyond; of the frantic, clumsy dance steps of young love; and a gorgeous, street-level portrait of the world's greatest city. It's about the small, warm, human moments of everyday life...and the great surging forces that lie just under the surface. Scott McCloud wrote the book on how comics work; now he vaults into great fiction with a breathtaking, funny, and unforgettable new work.
The "deal with Death, challenged by love" is a fairly familiar construct in film, but McCloud is a legend and the art spin gives the story a unique social context and immediacy. I'm looking forward to seeing how this plays out on the big screen, and maybe even checking out the comic.
Have you read The Sculptor? What do you think about the team behind The Sculptor movie?