'Dreadstar,' From Thanos Creator, Headed To TV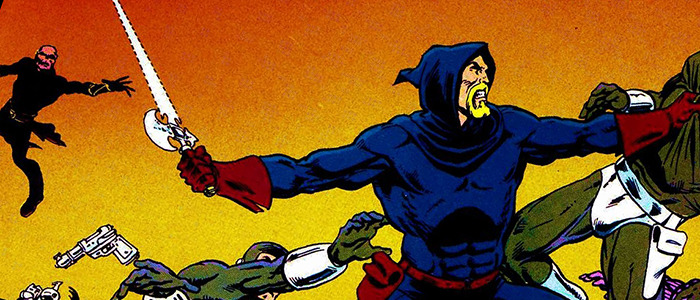 Jim Starlin may not be a household name, but some of his major creations are becoming well-known to many audiences thanks to Marvel Studios. Starlin created Thanos for Marvel, and significantly developed characters such as Drax the Destroyer and Captain Marvel. He also wrote and drew Dreadstar, originally for Marvel's offshoot imprint Epic, beginning in 1982. That character was in development as the basis for a film, but now things have changed, and the development effort is focused on a Dreadstar TV series.
This is a sprawling space opera focused on Vanth Dreadstar, last survivor of the Milky Way Galaxy, and his adventures amidst a war between two titanic empires.
THR reports that "Starlin is teaming with Universal Cable Productions and Benderspink to adaptDreadstar as a scripted TV series." Starlin will script and exec produce the pilot. (Benderspink has a first-look deal with Universal Cable Productions, which is owned by NBCUniversal.)
Starlin said,
I consider Dreadstar to be an extension of my family, so it took me a while to feel comfortable letting anyone else take care of this project. It has taken some time, but I know I've put my trust in the right team and I'm excited to collaborate with Universal Cable Productions and Benderspink to bring Dreadstar's unique brand of chaos to television.
There's no info on budget, cast, or the general tone of the show, though you can expect a small ensemble with a cast of characters bringing Dreadstar's traveling companions to life, in addition to the characters we might see from the warring empires, the Church of the Instrumentality, run by the Lord Papal, and the Monarchy, led by King Gregzor.