Star Wars Bits: Mark Hamill Teases Luke's 'Force Awakens' Role; Plus Celebration Art And Greg Grunberg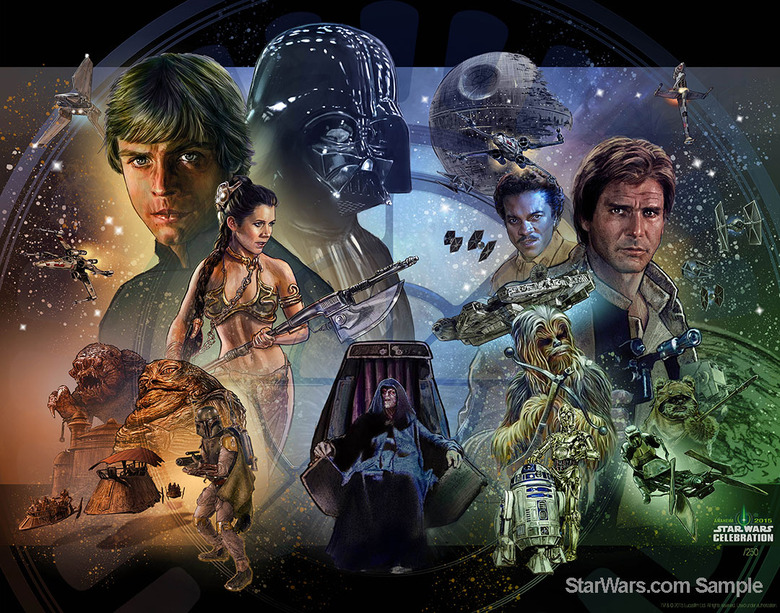 A major question may have been answered and a major amount of art is featured in this edition of Star Wars Bits. Below, read about:
Mark Hamill offers a cryptic tease of Luke Skywalker's role in Star Wars: The Force Awakens.
There's a real lack of female characters made as Hasbro Star Wars toys.
Check out a preview of Marvel's Star Wars #3.
Greg Grunberg talks about working on, and the secrecy surrounding Star Wars: The Force Awakens.
See a bunch of exclusive art that will be available at Star Wars Celebration.
Has Rey's speeder already made it into the world of Star Wars?
A large batch of rumors, some new some old, have been posted online.
The role of the original trilogy members in Star Wars: The Force Awakens is a huge mystery, and therefore a fun topic for debate. We've heard some shocking possibilities about Luke Skywalker's role in particular, but in a new interview actor Mark Hamill may have dropped a cryptic hint about the role. The actor was on the Schmoes Know podcast and said the following when asked whether the character's trajectory is different from what he imagined after completing Return of the Jedi:
Well part of the answer to that question... The final chapter indicated Luke would be terribly conflicted and might give in to darker impulses. Maybe in the direction of betraying someone before realizing the error in his ways. I was completely wrong in that assumption.
You can watch the full podcast here and Hamill comes in at 53 minutes. Thanks to Comic Book Movie for the heads up.
The Mary Sue has a pretty interesting article about the lack of female characters Hasbro makes in their Star Wars line. Though new Rebels characters Hera and Sabine are available, they don't show up in as many formats as their male counterparts, Ezra and Kanan. When asked about this, a Hasbro executive said "Hasbro feels they have released plenty of female characters in the line." The site does not take that comment kindly and has some nice thoughts about it. Thankfully, The Force Awakens will bring at least three brand new characters played by women.
I can't recommend Marvel's new Star Wars comic book series enough. The action and storytelling has been incredibly exciting after only two issues. StarWars.com has posted a cool tease of the third issue, which will be out in March. Head to the above link to see the pages but so as to avoid spoilers, here's one of the variant covers.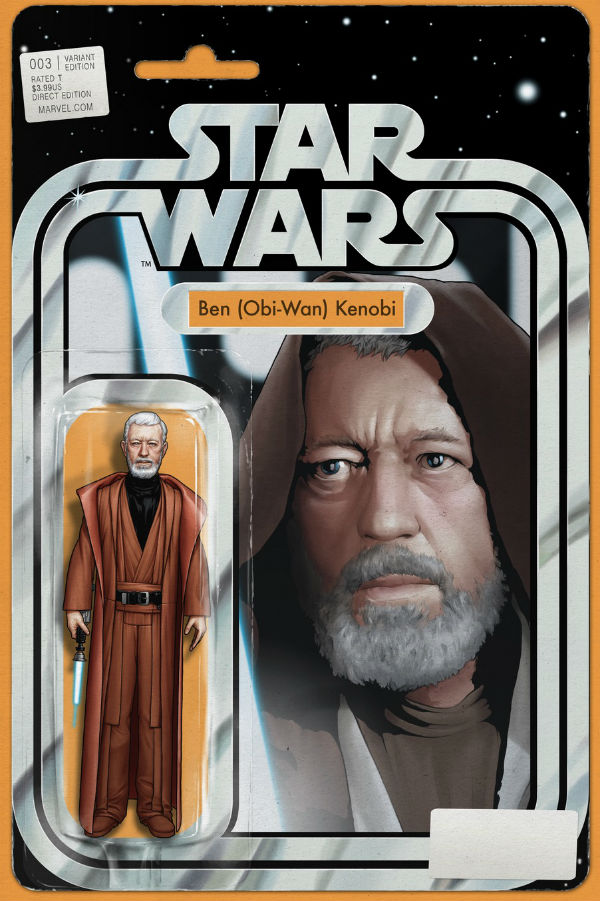 We know J.J. Abrams' childhood friend and personal good luck charm Greg Grunberg is in Star Wars The Force Awakens. What we don't know is what he's going to do in the film. In an interview with Entertainment Tonight, the actor revealed he was in London filming for six months, which suggests a bigger role. I say "suggests" because Grunberg also says he spent a lot of time just hanging with Abrams so he might have been there and not working. Here's a great quote about his time on the film and the secrecy:
I am so excited to even be in the movie! It's going to be amazing. I can't say anything about it, J.J. [Abrams] always has this thing about the mystery box. But he has given out a little hints via charity. That's really great. I am a hugeStar Wars fan so to be in the movie was such a thrill.
The weird thing is, while we were shooting, they had these drones taking pictures overhead. They were taking pictures of these vehicles we had, which were in the first Star Wars! And we were like, really, what's the sneaky need for those pictures then? I mean it's cool to see where we were shooting, I guess. But I said to J.J., what kind of scoop are they getting if this was already exposed back in the 1970s?
.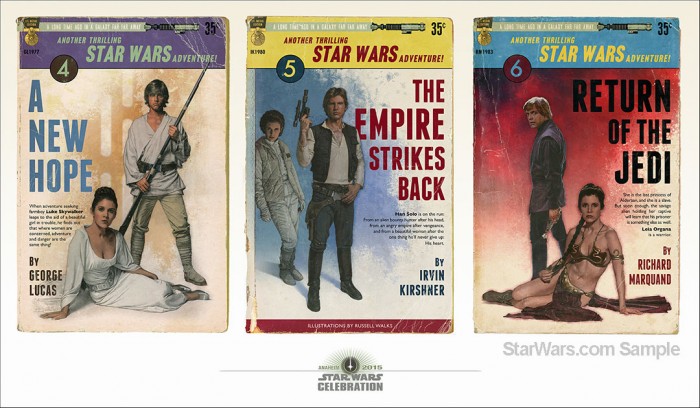 If you like that image, you'll love the ones below. StarWars.com revealed 32 pieces of art that will exclusively be on sale at Star Wars Celebration in April. We've picked just only about half to highlight, see the rest at the link.
This is cool. Someone sent Making Star Wars this image from the files of Star Wars: The Old Republic. It seems to be a speeder shaped very similarly to Rey's in the Star Wars: The Force Awakens trailer. Is this a very early tease?
Finally, Making Star Wars got a ton of emails from a source who claims to know about The Force Awakens. The site states that lots of the ideas are unproven, and others are in conflict, but it's a fun read for spoiler hounds. Read the stuff here.