Watch SNL 40 Highlights Including Classic Auditions From Stars Who Did (And Didn't) Make The Cut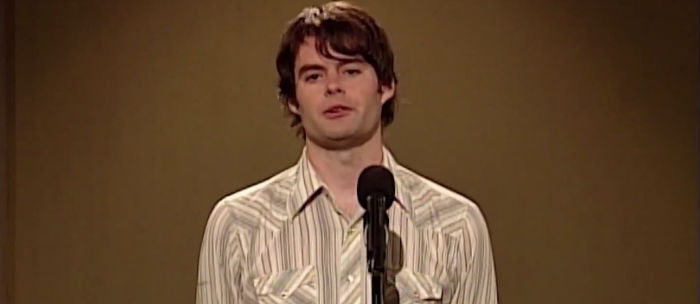 Unless you've been living under a rock, you probably heard about the special Saturday Night Live 40th Anniversary special that aired this past Sunday night. It was a three and a half hour trip down memory lane, featuring a true dream-team of comedy's elite.
Among the many highlights came early in the show when a 5-minute video montage was shown of cast members' first auditions. Not fake auditions, like we've seen in the past. The actual, real auditions for stars like Will Ferrell, Bill Hader, Amy Poehler, Jimmy Fallon as well as classic cast members like Dan Aykroyd, Chevy Chase, Gilda Radner and John Belushi. Here, you can see them in the auditions that would change their lives forever. It's pretty special.
As a bonus though, there are also auditions from people who didn't make the cut. They're people you've definitely heard of who auditioned, but didn't make the show.
Below, check out the Saturday Night Live auditions video as well a few of the other highlights from the special including Celebrity Jeopardy, Wayne's World and more.
Thanks to the SNL Youtube for the videos.
SNL 40: Saturday Night Live auditions
That was a pretty excellent moment. Here are a few of my other favorite moments from the show:
SNL 40: Jimmy Fallon and Justin Timberlake Cold Open
SNL 40: Celebrity Jeopardy
SNL 40: Audience Q&A with Jerry Seinfeld