'World Of Tomorrow' Trailer: Don Hertzfeldt Shows Us The Future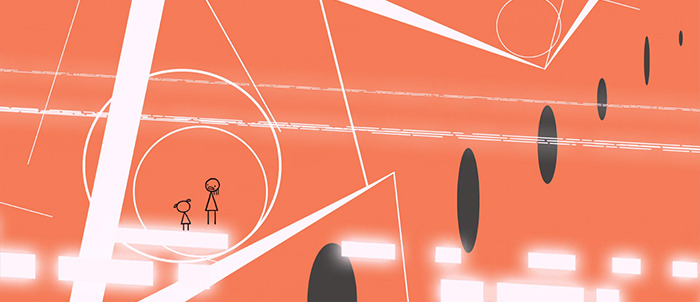 One of the best films I've seen so far this year — and, indeed, in quite a while — is only seventeen minutes long and relies on stick figures to depict its characters. Don Hertzfeldt's short World of Tomorrow is dazzling, devastatingly effective science fiction which introduces the young Emily as she is confronted with her genetic descendent from the far future, who shows Emily how human existence has "evolved" over centuries of technological influence.  
Anyone who has seen Hertzfeldt's other work, especially It's Such a Beautiful Day, will be prepared for how this plays out. For those who haven't, visualize sci-fi concepts about communication, memory and identity distilled into their purest form and brought to life with an emotional power that belies the simplicity of the film's animation. Below, you can watch a World of Tomorrow trailer now, and you'll be able to see the full film in March.
World of Tomorrow premiered at Sundance, where it won the Grand Jury Prize in the shorts competition. It will be available on VOD on March 31. Keep an eye on Hertzfeldt's own Twitter feed or official site for more info.WORLD OF TOMORROW : Teaser trailer from don hertzfeldt on Vimeo.
If some of the visual style from that trailer seems familiar beyond the basics of Hertzfeldt's overall style, it might be due to the fact that the animator worked on his mind-boggling Simpsons couch gag roughly during the same period in which he made this film. (Watch that here, if you missed it.)