Could Lee Unkrich's 'Dia De Los Muertos' Film Be The First Pixar Musical?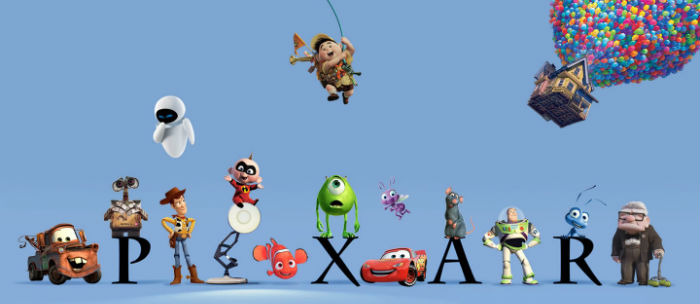 At Pixar, movies are in development for years before we even know they exist. Then, even when we do hear of their existence, they're still multiple years away. So when news breaks about Toy Story 4 or The Incredibles 2, those films are still several years away and have been in development for much longer than that.
In 2012, it was revealed that Toy Story 3 director Lee Unkrich was working on "a wholly original Pixar Animation Studios film that delves into the vibrant holiday of Día de los Muertos." Since then, we've heard dribs and drabs about the film but Pixar has yet to give it a title or a release date. That's curious, but not uncommon, at Pixar. Now, we've heard a potentially very big piece of information about the movie.
Oscar-winner Randy Newman, who has been a mainstay at Pixar, said in a new interview that Unkrich's new movie is a musical. Does he mean the Dia de los Muertos movie? Seems likely. Below, find out more about what might be the first Pixar musical.
The Pixar musical news came in a radio interview Newman did with Classic FM (via Film Divider). You can listen to it at the first link, but here's the quote:
I'm not so sure I don't have a reputation for being a little trouble. Lee Unkrich isn't going to use me, I don't think.
And not only that, Lee Unkrich had Toy Story 3 temped with my music and it was limiting to me. It was fine, the movie did great and everything and maybe I'm wrong and if I look back on it I won't know the difference, but it didn't fit hand in glove the way I would have tried to do. And he fell in love with the temp, very much so.
Now he's not going to use me to work with him again. He's doing a musical now.
Newman's sentiment about Unkrich and his reputation is interesting, but that's for another story. The last line is the one to focus on.
Unless Unkrich and Pixar have totally scrapped the Dia de los Muertos idea, Newman is almost certainly referring to that. If so, it potentially explains a lot of things. For example, if a normal Pixar movie takes eight years, what must one take if centers on music? An extra two years maybe? Time and time again, films at Pixar have their story dissected and reconstructed to within an inch of their life. Sometimes they're utterly torn apart and rebuilt. If you're doing that, it's kind of hard to let someone write songs for the movie. You'd either have to wait, or be locked into something, which is not something Pixar likes to do.
It's also a post-Frozen work at Disney. You can be sure they're looking at the success of that, not just as a movie, but as a music property, as a blueprint. Album sales, Oscars, Grammys, it's a lot to live up to. So if this movie was in production and then Frozen happened, the bar for success might have been raised.
Then there's the chance Newman is referring to another movie entirely. Maybe we haven't heard about the Dia de los Muertos movie in three years because it doesn't exist anymore. That's probably not the case, though. If Pixar had any doubt about the movie, they wouldn't have announced it in 2012. Maybe, in that time, the film transitioned from narrative to musical and that's why it's been so long in the making. The Day of the Dead is a very musical, celebratory event, after all.
Odds are, no matter what the particulars, it seems likely Lee Unkrich is working on the first Pixar musical. Which is an exciting proposition. Thoughts?