VOTD: 'The Amazing Spider-Man' Edited Into 'The Avengers'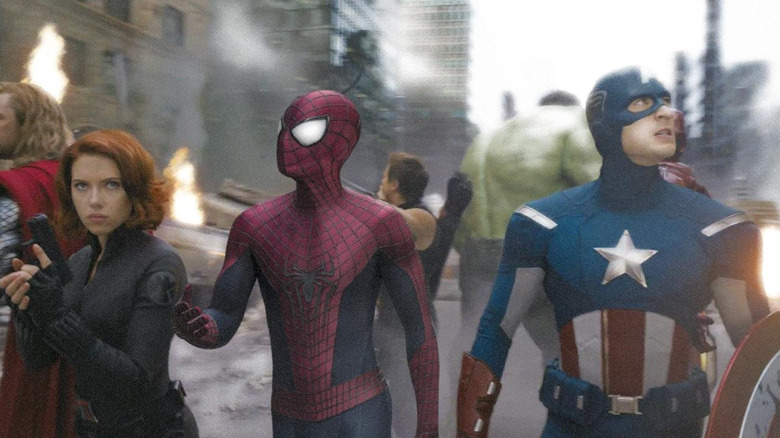 Last week's biggest news, and frankly the biggest news of 2015 so far, was that Spider-Man is coming back to the Marvel Cinematic Universe. We'll see him in at least one Marvel movie (probably Captain America: Civil War) before a 2017 Sony reboot that ties in to the MCU. All week fans were debating what this meant for superhero movies, who should play the role, and what it might look like.
That last question has now kind of been answered thanks to ScreenCrush. They took footage from Marc Webb's The Amazing Spider-Man 2 and carefully edited it with The Avengers. The result is a glimpse of what The Avengers might have looked like if Spider-Man was involved. Watch the Spider-Man Avengers below.
Thanks to ScreenCrush for the video, which you may have seen in last week's Superhero Bits.
Spider-Man Avengers Video