The 'Frozen' Stage Show Moves Forward With Familiar Creative Team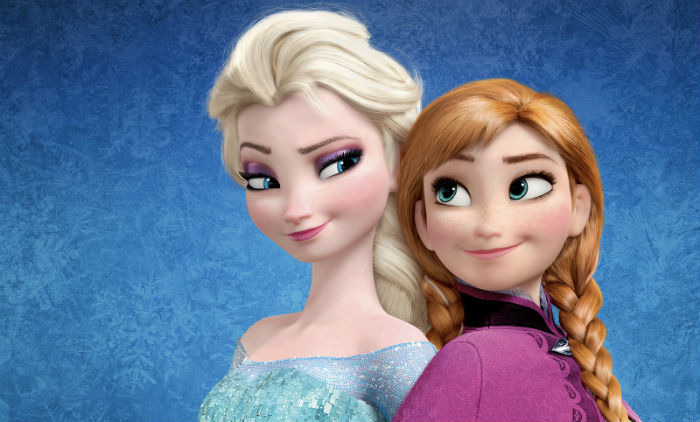 As the unfathomable success of Frozen continues to sustain, Disney is being very careful with how they exploit the title. They're slowly but surely rolling the film and its characters into theme parks. There are no immediate plans for a sequel, but a short film will be out in March. And there have been talks of a stage adaptation too, which just took a major step forward.
The Frozen stage show just officially announced its writers, songwriters and director. Good news, Frozen fans, they're familiar. The writer and director will be Jennifer Lee, the co-director of the film. Then Robert Lopez and Kristen Anderson-Lopez, the Oscar-winning duo behind the songs in the original film, are doing the songs for the show. So basically, the Frozen musical is in capable, familiar hands. Read more on the Frozen Broadway musical below.
The Hollywood Reporter reported the Frozen Broadway news. Apparently, the Daily Mail ran an unconfirmed report that the musical was aiming at a 2017 release with Alex Timbers directing. Here's the statement reacting to that from Thomas Schumacher, the president and producer of Disney Theatrical Productions:
As has already been announced, Disney Theatrical is working on a stage adaptation of the animated film Frozen. It will come as no surprise that the EGOT-winning Broadway veteran Robert Lopez and the Oscar and Grammy winning Kristen Anderson-Lopez, who wrote the indelible songs for the film, will be working on the show and that Oscar winner Jennifer Lee, co-director and screenwriter of the film, will be working on the book of the stage version. No other staffing or dates have been announced.
That's not to say the 2017 date isn't possible, just that they aren't locked into anything – at least publicly.
There are also expectations the Lopez's will be writing new songs for the show but that, too, is as yet unconfirmed. They pretty much have to though as every single Disney Theatrical production has added new songs to the original source material to make the show longer than the usual 90 minute run time.
Are you looking forward to a Frozen Broadway update?