New 'Jurassic World' Toys: See Photos And Full Reveal Of The Indominus Rex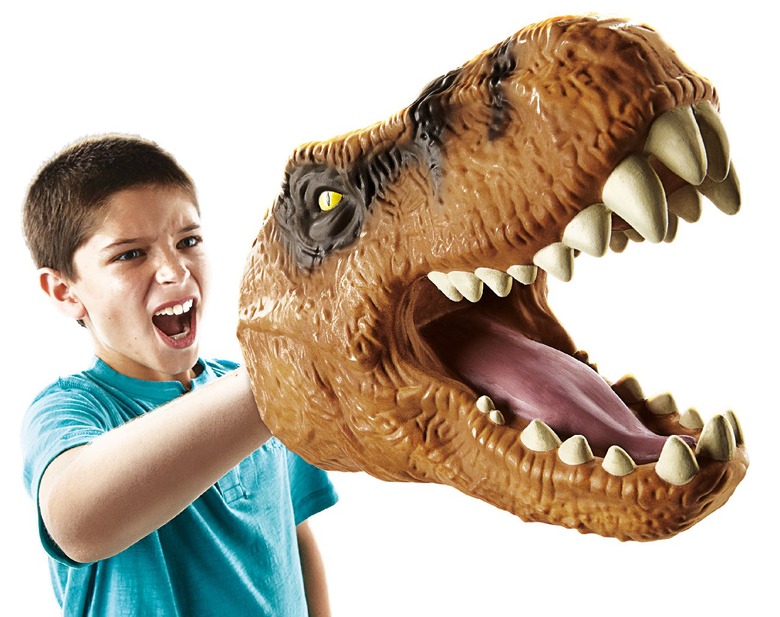 Star Wars: The Force Awakens might not be revealing any toys at this weekend's New York Toy Fair, but other major 2015 films are. We've already seen a bunch of Avengers: Age of Ultron stuff and today we've got a slew of toys from Colin Trevorrow's Jurassic World.
The highlight here is our best look yet at the deadly hybrid Indominus Rex, which was teased in the first trailer, the Super Bowl spot as well as on the website. Here, you'll finally see exactly what it looks like so if you're worried about that, beware of spoilers.
There are other things to see here too, like a brand new Lego set, several of the new dinosaurs from the film and a hilarious T-Rex hand puppet. See the new Jurassic World toys below.
Superhero Hype posted over 60 photos of Jurassic World toys from Hasbro. We cherry picked our favorites with this, of course, being the highlight.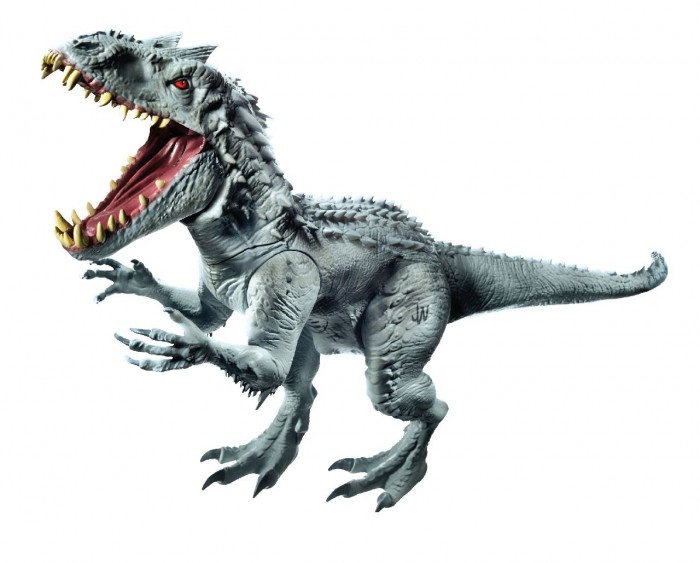 That's the Indominus Rex, who is looking mighty mean. Spikes, fangs, longer arms. He's basically a Raptor meets a T-Rex. Here are some other Jurassic World Hasbro toys.
New Jurassic World Toys
Then over on Mashable, they debuted the Lego Jurassic World set called "Raptor Rampage." It's set number 75917 and includes minifigs of Owen, Claire, Blue, Charlie and a Park Ranger. Charlie and Blue are raptors.
We've seen some leaked images of a few of these toys before, but these are the best looks yet.
Also of note, there was an image of that "other" hybrid dinosaur in the mix so, I'm pretty sure that is actually in the movie.
Jurassic World opens June 12 and stars Chris Pratt, Bryce Dallas Howard, Ty Simpkins, Nick Robinson, Irrfan Khan, Vincent D'Onofrio, Jake Johnson, Omar Sy, BD Wong and Judy Greer.
Steven Spielberg returns to executive produce the long-awaited next installment of his groundbreaking Jurassic Park series, Jurassic World. Colin Trevorrow directs the epic action-adventure from a screenplay he wrote with Derek Connolly. Frank Marshall and Patrick Crowley join the team as producers.