This Week In Trailers: Beyond The Wave, Pervert Park, Wyrmwood: Road Of The Dead, RWD, Candlestick, Skinship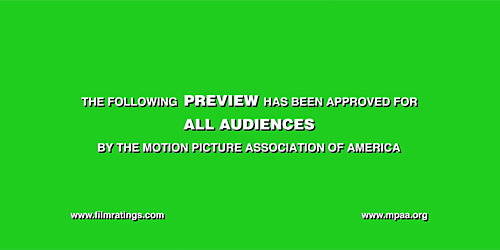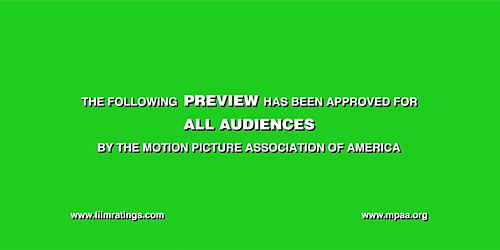 Trailers are an under-appreciated art form insofar that many times they're seen as vehicles for showing footage, explaining films away, or showing their hand about what moviegoers can expect. Foreign, domestic, independent, big budget: What better way to hone your skills as a thoughtful moviegoer than by deconstructing these little pieces of advertising? This week we drop in on sex offenders living in a trailer park, watch a movie coming to us by a sex toy manufacturer, wonder if technology is preventing us from having less sex, wonder if our significant other is having sex with someone else, try to avoid having sex with a zombie, and find out we've been cloned.Pervert Park Trailer
It's tough.
When it comes to sex offenders and trying to ascribe some kind of humanity to them it's no doubt one of the toughest subjects to tackle. The trailer, coming to us by way of directors Frida Barkfors and Lasse Barkfors, comes raging out of the gate by not contextualizing the situation first. It literally puts us in the moments of these people's lives. And it's not so much that we have an "Aww, I guess I shouldn't be so hard on these people" but, rather, the trailer feels like these tiny moments that are free from judgement and show life as it is for these people who are on the other side of an existence none of us would ever want.
Wyrmwood: Road of the Dead Trailer
I just need this in my life right now.
After coming off the high that was What We Do in the Shadows I wanted to keep my viewing options light and focused down under. Thankfully, this feature debut from director Kiah Roache-Turner seems to fulfill those needs fairly well. While I think the world is achieving exhaustion for another zombie adventure this one seems to be a little more on the deranged side which does appeal to my low-brow sensibilities just fine.
Beyond the Wave Trailer
Well. This is a first.
Let's get this on the table before we do anything else: This is coming to us by way of a sex toy (apologies, intimate lifestyle products) manufacturer LELO. That being said, there's something genuinely afoot here. I can't say for sure what director Goran Gajic has laid out before us and whether the story can match the intrigue of what in the hell is happening here. I'm genuinely befuddled about how all these very disparate pieces come together in any cogent way that somehow explains why we're here, what we're doing, what is the narrative that can map out why we have women in lingerie writhing around on an open stage while the world seems to be burnt shell of its former self. Casper Van Dien, in all his broodiness, is perhaps the biggest cypher of them all in this trailer as I'm left wondering what has brought him to this world, to this bamboo forest, and why is it all on fire by the time we're done here? And, again, as we leave this world and we're reminded that this is a production by LELO how does a manufacturer of intimate lifestyle products factor into all of this? Will there be a bloodied knuckle battle of epic proportions using only LELO's Luxurious Remote-Controlled Bullet Vibrator or their gentleman's plug for deep internal stimulation to allow said gentleman to reach a new intensity of release? I have never been left so hungry for answers this year as I have been with this trailer. I implore you to watch this. I need answers.
Skinship Trailer
Quiet.
Sometimes you don't need to say much at all for a trailer to have an effect. Director Nichola Wong's film, which is "set against a technological backdrop and is about an alienated and disconnected woman who seeks the help of a professional to reconnect through 'touch'", appears to be more atmospheric than it is with telling a narrative that is black and white, cut and dry. I like the moments that are shared, regardless that there is an absence of someone leading us down a specific path, and the choices made with regard to what it wants to show us. It's not ostentatious or obnoxious about its message and I think that's where its power lies. You can't talk about structure, you can't talk about dialogue, but you can talk about the things which we're given here and that's what's so engaging.
RWD Trailer
Whaaa?
Director Matt Stuertz' romp through a world where multiples of yourself are running rampant and getting aggro like some kind of WWE version of Multiplicity is kind of nuts. A whole lot nuts, actually. Almost completely turned off by the use of POV that has been played out for a few years now, this trailer takes a wild turn and raises all kinds of questions without ever answering one of them. This, you see, is where the trailer excels. It keeps injecting more and more moments that have absolutely no context, which are begging for context, and pushes forward without abandon. I don't know why our protagonist would shoot a clone of himself in the head but there is no way you can do this and not have someone wonder in which reality is this all happening. Kudos to Stuertz in crafting something on a shoestring and making it look like something far more substantial.
Candlestick Trailer
I miss the days of Hitchcock.
What I think director Chris Presswell has done, in essence, is given us something back which we've lost. Lost with regard to there being movies which are heavy on mystery, double-crossing, manipulation, all these kinds of things which were so de rigueur decades ago. There's the impression that this very well could have been set on a stage as there seems to be more of a focus on the characters than on the mobility of the characters. Very play-like and absolutely welcomed in a time when you have movies like Coherence and It's a Disaster where there's an emphasis on people playing off one another in an extremely time-compressed space. There's nastiness afoot and the trailer does an exquisite job showcasing that.
Nota bene: If you have any suggestions of trailers to possibly be included in this column, even have a trailer of your own to pitch, please let me know by sending me a note at Christopher_Stipp@yahoo.com or look me up via Twitter at @Stipp
In case you missed them, here are the other trailers we covered at /Film this week:
Silicon Valley Season 2 Trailer - Color me a fan of the rage that is T.J. Miller.
Straight Outta Compton Trailer – Vibrant, full of energy and makes great use of the Red Band designation.
Cut Bank Trailer - This is all kinds of riveting.
Seymour: An Introduction Trailer - The flow is wonderful, the pacing is precise and the material is simply presented. An utter delight.
Pitch Perfect 2 Trailer – I realize there is a contingent for this kind of thing. I am not that contingent.
The Last Knights Trailer - Destined to be quickly forgotten.
Cinderella Trailer – If you're a girl between the ages of 7-10 this will probably tide you over for about a day until you're yearning for something far more substantial.
Hitman: Agent 47 Trailer - Hackneyed and dumb. Deserves everything it has coming to it.
Trainwreck Red Band Trailer – Not feeling anything Schumer is putting out, which, namely, seems to be vulgarity in the place of actual comedy.
Juaja Trailer - Interesting.
Aloha Trailer – Feels like a Cameron Crowe joint for sure.
The Man From U.N.C.L.E. Trailer - Feels like a great matinee feature for sure.
Big Game Trailer - No American distribution for a movie that looks flat-out fun? For shame.
Regregression Trailer – Interesting.
Hot Pursuit Trailer – I get it, I'm not the target for this.