First 'Spectre' Footage And Image Teases Daniel Craig's James Bond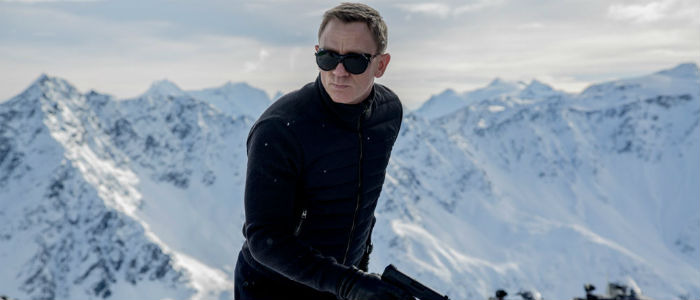 The first Spectre footage is now online — that is, the first behind the scenes video from the film itself, instead of just posed photos of the actors on location. It only teases Daniel Craig, who is returning as James Bond, instead focusing mostly on the behind the scenes crew. There is a brand new photo of 007 though, which is teased above.
Sam Mendes directs the follow-up to Skyfall, which opens in November. Watch the Spectre footage and see the first image below.
Here's the footage.
Here's the first behind the scenes footage from the set of #SPECTREhttps://t.co/MWgpDQ3Dnn

— James Bond (@007) February 12, 2015
And here's the first office Spectre image featuring Daniel Craig.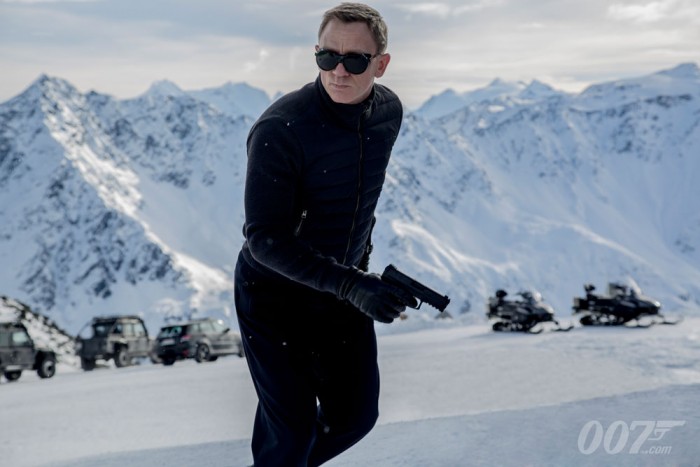 Associate Producer Gregg Wilson describes that footage saying,
We have to deliver an amazing sequence and this is going to be one of the major action sequences of the movie, a jewel in the crown so to speak. It's going to be spectacular and Austria seemed to offer everything that we needed to pull it off.
So that's from the shoot that gave us some promo pics of the cast, the snowy slate pic and this latest tweet.
Bond at Blenheim. #SPECTRE pic.twitter.com/75HL5bv4cI

— James Bond (@007) February 11, 2015
The film's production designer Dennis Gassner says,
The thing that Sam and I talked about was how we are going to top SKYFALL, it's going to be SPECTRE and so far it's a great start. I think that we are going to continue the history of the Bond films, making things that are exciting for the audience to look at and what could be more exciting than to be on top of the world.
The film also features Christoph Waltz as a character the production is referring to as Oberhauser, but we all figure he's really playing Ernst Savro Blofeld, and this "Oberhauser" thing is just another John Harrison red herring.
The film also features Andrew Scott as Denbigh, David Bautista as henchman Mr. Hinx, Monica Bellucci as Lucia Sciarra, and Lea Seydoux as Madeleine Swann.
Spectre opens November 6, 2015.
A cryptic message from Bond's past sends him on a trail to uncover a sinister organization. While M battles political forces to keep the secret service alive, Bond peels back the layers of deceit to reveal the terrible truth behind SPECTRE.