'National Treasure' Director Will Oversee The 'Rush Hour' TV Pilot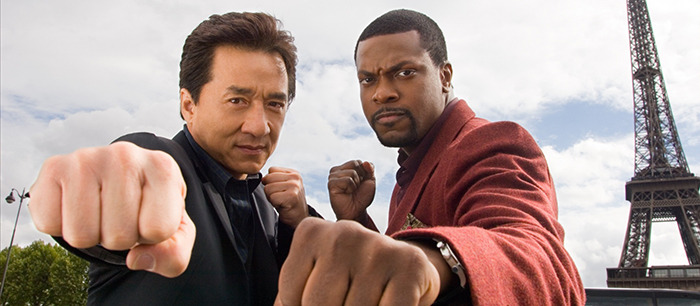 While original Rush Hour film director Brett Ratner was once expected to direct the pilot for the TV series based on that trio of films, the Rush Hour TV pilot gig has now gone to someone else. Jon Turteltaub, who made the National Treasure films and has directed a set of successful pilots, is taking charge of the hour-long show's debut episode.
Deadline has the news, and points to Turteltaub's solid pilot track record, with his work on Jericho, Harper's Island, and Common Law pilots all helping lead those shows to series.
At this point, we don't know what the Rush Hour series will actually be like, other than the fact that it will be based on the films. Those two guys above won't be in the show, that's for sure. The names of the leads haven't been announced.
Rush Hour follows "a stoic, by-the-book Hong Kong police officer assigned to a case in Los Angeles, where he's forced to work with a cocky black LAPD officer who has no interest in a partner." But we knew that. The question is how that will be strung out into a long-form TV series. Since the show probably won't have big action setpieces, it'll have to rely on ingredients like character and comedy. There's potential, sure, and the show can't be riding on name recognition alone. Can it?
The series is written by Bill Lawrence (Cougar Town) and exec producer and showrunner Blake McCormick.