'The Last Knights' Trailer: Clive Owen And Morgan Freeman Fight For Honor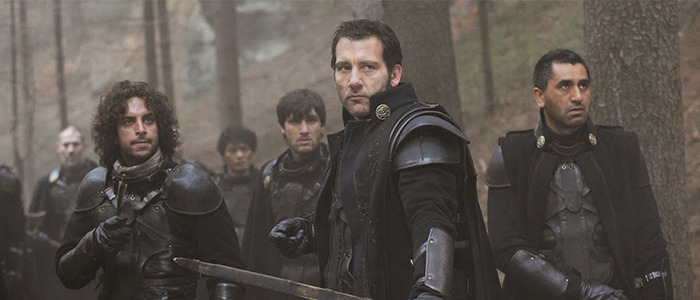 Way back in late 2012 the film The Last Knights was announced with Morgan Freeman and Clive Owen starring in a story about a warrior (Owen) who leads a force that seeks to avenge their dishonored master. The film was shot under the direction of Japanese filmmaker Kazuaki Kiriya (The Legend of Goemon) based on a script by Michael Konyves (Barney's Version). Then, well, it kinda sat around for a while. Now there's a Last Knights trailer, featuring a lot of talk about honor and swordplay from Owen, and you can have a look at below.
Why has this taken so long to get out to an audience? That trailer probably told you. Despite the superficial appeal to the Game of Thrones crowd, there's not much there to suggest that this is anything more than an overcooked medieval action story. I like that the trailer tries to obscure Morgan Freeman's true role in the story, so points for not giving everything away. But is there any of the sort of character work that keeps us all going back to Game of Thrones? Based on this, I'm guessing no.
Last Knights will be in theaters and On Demand on April 3. Trailer via USA Today.
A fallen warrior rises against a corrupt and sadistic ruler to avenge his dishonored master.