New 'Pitch Perfect 2' Trailer: The World Gets Pitch Slapped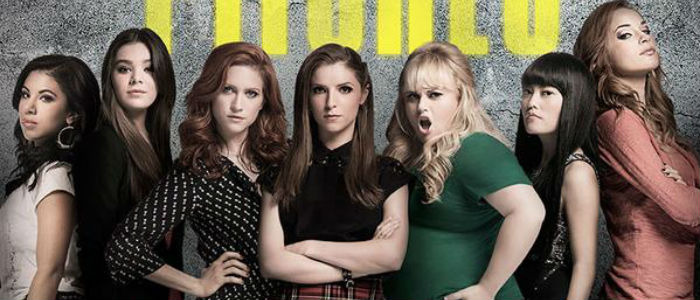 The new Pitch Perfect 2 trailer is out and this time the stakes are bigger. Think: global. This time, the Barden Bellas literally compete in a worldwide a cappella competition. While the first trailer gave a hint of what this meant for the movie, the new one takes it a step beyond. As it says in the trailer, the world is about to get pitch slapped.
Pitch Perfect 2, directed by Elizabeth Banks, stars Anna Kendrick, Rebel Wilson, Brittany Snow and Hailee Steinfeld. It opens May 15 in the US. Watch the new Pitch Perfect 2 trailer below.
Pitch Perfect 2 Trailer
As you've probably read, I'm very excited for this movie, but this trailer falls a tiny bit short for me. It focuses more on the goofy comedy of the film, which is fine, but is definitely not what makes the first movie so great. The first Pitch Perfect is all about energy, charm and this trailer shows that, but it also shows Fat Amy (Wilson) revealing her vagina to President Obama. That's a little too wacky.
What I do love is the music isn't all brand new pop stuff. There's Bel Biv Devoe, there's A Tribe Called Quest. Banks and company definitely dove a bit deeper into the archives for the songs this time around. Which is both good and bad. "Good" because those songs are great. "Bad" because, again, the pop songs of the first movie firmly planted it in that time frame. Pitch Perfect doesn't need to be timeless, it needs to be current.
Then again – this is two minutes of a 90+ minute movie. I still have every confidence that Banks crushed this and the scope in this trailer certainly suggests that. We'll find out more on May 15.
Here's the new poster for Pitch Perfect 2. What do you think about the new Pitch Perfect 2 trailer?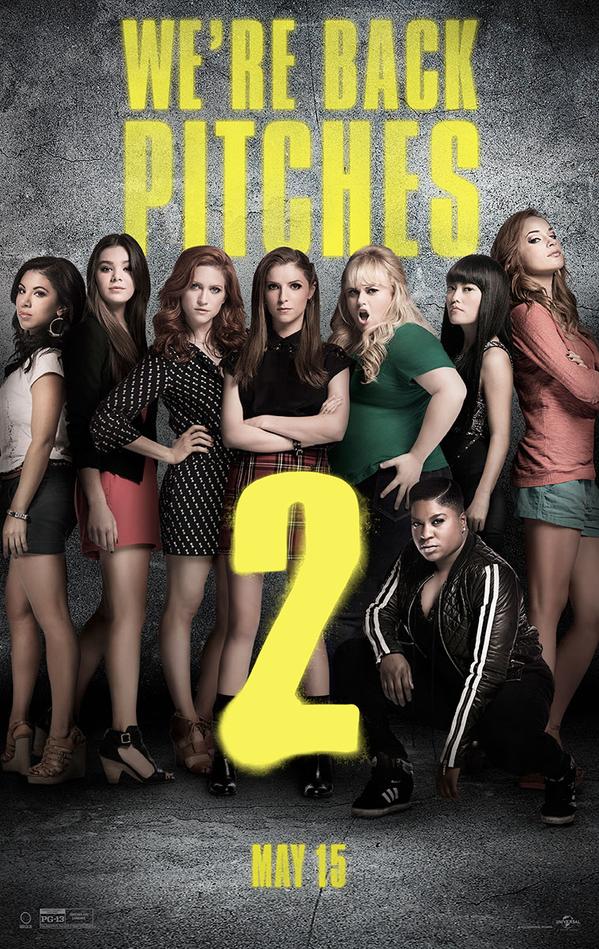 Pitch Perfect 2 opens in the US May 15.