Chris Pratt Mostly Denies Those Indiana Jones Rumors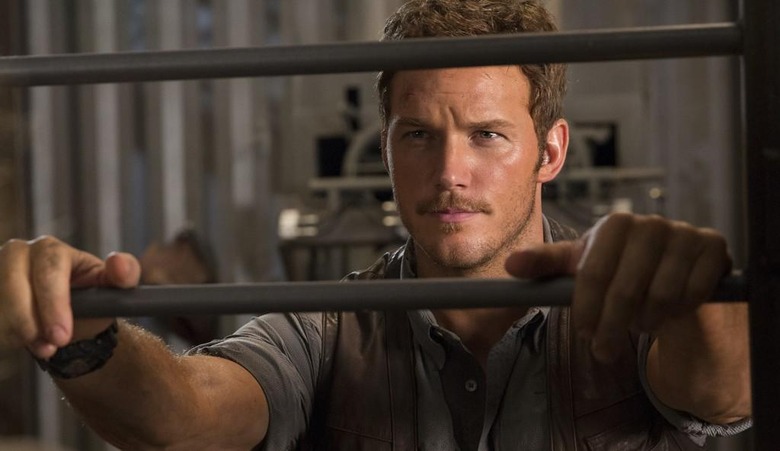 So you're Chris Pratt. You've just gotten back from a hunting trip, you land at the airport and you just want to get home to your family. Suddenly, TMZ is in your face at baggage claim. This is not an ideal situation, even for the super nice actor. Things get worse when a fan comes up to him with an Indiana Jones photo to sign.
As you may have heard, the latest rumor is Disney is currently exploring ways to reboot the Indiana Jones franchise and Pratt has been mentioned as a contender to don the fedora.
So when the TMZ cameraman sees this, he begins to ask Pratt the tough questions. Questions the actor was certainly not in the right mind set to ask. Which is why the interview below features both denials of the rumor and almost a confirmation too. I tend to believe all of this was just off the cuff but, it's Chris Pratt and it's Indiana Jones so we figured you might want to check it out.
The video Chris Pratt Indiana Jones video is courtesy of TMZ, with a hat tip to Making Star Wars.
To summarize, the camerman asks Pratt if he's in talks for Indiana Jones and he says, obviously flustered:
No. That's the problem... I don't know, I might be, I just got back from the woods killing a bunch of stuff.
I think "that's the problem" was supposed to continue with something along the lines of "Internet rumors" but the actor stopped himself because he didn't want to get anyone mad.
And while Pratt says "I might be" after that, it honestly seems like those are just random words coming out of his mouth because he's being put in an uncomfortable position. To me, the most telling moment is right at the beginning when Pratt puts on that confused, funny face for the photo with the fan. That's his "If you want me to take a photo with a sign that says 'Indiana Jones,' I will but I don't know why" face.
Here's my take. I think Disney and Lucasfilm is absolutely considering what to do with Indiana Jones. They've probably also been discussing lots of actors who could play the role. And maybe those actors don't even know they're being discussed yet. If you take that to be true, everything Pratt says above make sense. "No" he's not in talks but they "might be" talking about him. (Or Bradley Cooper too, who was also once rumored.)
What do you think about the Chris Pratt Indiana Jones TMZ video?