Netflix Developing A 'Legend Of Zelda' TV Series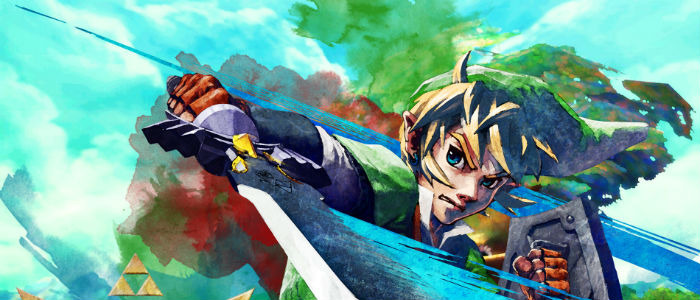 For decades, video game fans have been clamoring for some kind of big media translation of Nintendo's The Legend of Zelda. We've dreamt of movies, TV shows and everything in between. The closest we've come is a brief animated series from the late '80s. Now, those dreams may be about to come true on a bigger scale.
Netflix is reportedly out to writers for a live-action Legend of Zelda TV series. Nintendo is on board and working closely with Netflix but can ultimately scrap the idea if it doesn't fit in with their vision of the series. Apparently, the streaming provider sees this as kind of a more family-oriented version of Game of Thrones. Read more about the potential Legend of Zelda TV series below.
The Wall Street Journal broke the news of the Legend of Zelda TV series but no one from Nintendo or Netflix would comment. However, /Film can report we've talked to sources who confirm their report.
The basic story of The Legend of Zelda is a young boy named Link who goes from ordinary to extraordinary on his quest to save a Princess named Zelda. Along the way he learns the powers of the mysterious Triforce, gains ancient weapons, and ultimately saves the Princess by defeating the evil Ganon.
It's a story that's been told and retold since the first game was released by Nintendo in 1986. In that time, there have been multiple iterations of the Zelda story. That goes right up to today, as a new version of the 2000-era title Majora's Mask is being released for the Nintendo 3DS. A WiiU version is also expected later this year.
Zelda is one of the most popular video games franchises of all time, so even though it's very cool that Netflix and Nintendo are working together on this, the show is still a long way away. They have to find a writer who has a good take on it, then put the whole thing together. At any point, Nintendo might pull the plug. Don't forget what happened when they attempted to make a Super Mario Bros. movie.
Also, don't forget, Nintendo has been trying to come up with different ways to make Zelda bigger than a video game. Just a few years back we heard they were open to the idea and were thinking of doing some kind of interactive movie. Plus, there was this awesome pitch reel.
For you Zelda fans out there, what do you think of this? Are you onboard?