The Gang's All Back For 'Neighbors 2' In Summer 2016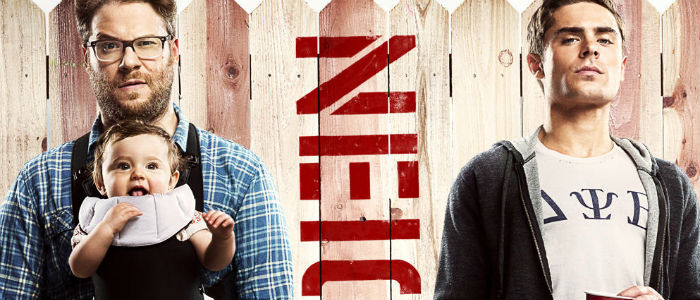 Briefly: Universal Pictures has just announced that battle will be rejoined on May 13, 2016. That's when the studio will release Neighbors 2, the sequel to the 2014 hit.Seth Rogen, Rose Byrne and Zac Efron will all return for the sequel, with Nicholas Stoller once again directing. The script will be a collaboration between Rogen, Stoller, Evan Goldberg, Andrew Jay Cohen and Brendan O'Brien. Read about the Neighbors 2 plot below.
The first Neighbors grossed $150 million in the US and almost $270 worldwide, making it the biggest original comedy of 2014.
For the sequel, Movies.com reports the plot is as follows:
Rogen and Byrne enlist Efron's help when a rowdy sorority moves in next door.
That makes a lot of sense. What do you think about Neighbors 2?