35MM Film Will Survive A Bit Longer As Kodak Signs Deals With Major Studios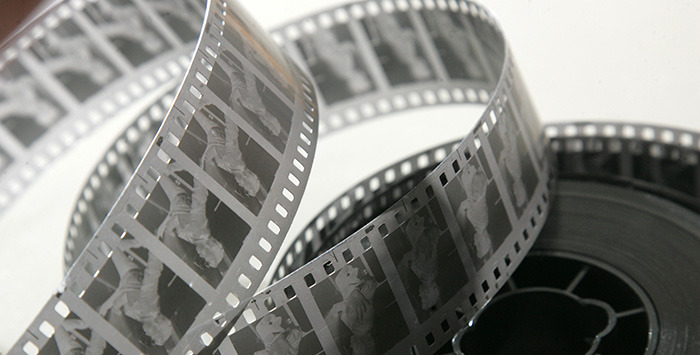 35mm film continues to fight for its life. Last year, a few high profiled filmmakers vowed to continue to use film stock on their films. Now the last remaining manufacturer of film, Kodak, has just signed deals with Disney, Fox, Paramount, Sony, NBC Universal and Warner Bros. – basically every big studio in Hollywood – to "purchase undisclosed amounts of film over 'a few' years that would be enough to extend Kodak's film manufacturing business." So will 35mm film survive? Read more about the answer below.
The Hollywood Reporter reported the news of the deals. No specific numbers were disclosed but the fact the deals will allow Kodak to keep making film is a huge deal. In addition, now that the major studios are on board, the company is working with smaller production companies on a film by film basis to try and get them to shoot film.
Here are a few more details from the THR report:
According to Wednesday's announcement from Kodak, the deals mean that the company will continue to manufacturer camera negative, intermediate stock for postproduction, and archival and print film. It also said Kodak would pursue "new opportunities to leverage film production technologies in growth applications, such as touchscreens for smartphones and tablet computers."
35mm film will never get back to where it was even five years ago, simply because the movie theaters are almost all digital projection. Even if a filmmaker shoots on 35mm film stock, eventually, their movie is going to be projected digitally. For example, this was the first year ever the Sundance Film Festival had no 35mm at the festival.
But because of filmmakers like Christopher Nolan, movies being screened on film is becoming an event. That happened with Interstellar, and you can imagine something similar will happen later this year when J.J. Abrams' Star Wars: The Force Awakens, which was shot on film, comes out.
In addition to Star Wars, other big 2015 releases shot on film are Mission: Impossible 5, Jurassic World, Ant-Man, Cinderella, Entourage and Trainwreck. Even 2016's Batman v Superman: Dawn of Justice shot on film. So it's not dead and this deal will keep it alive. Will 35mm film survive? It certainly seems so.