'Faults' Trailer: Mary Elizabeth Winstead Joins A Cult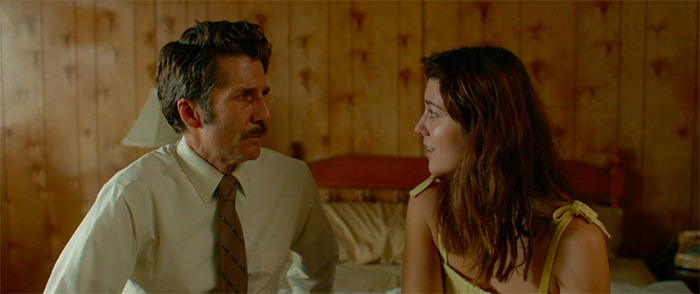 In Faults, talented character actor Leland Orser takes center stage as Ansel Roth, a psychological deprogrammer who has fallen on hard times. When the movie opens, the guy is pretty much at the end of his rope, scamming meals where he can. But an old couple approaches him, requesting aid with their daughter (Mary Elizabeth Winstead), who has joined a cult. The four of them hole up in a pair of hotel rooms for a few days in order to bring her back to normal society. The first Faults trailer is out, and it's a great ride. 
I loved this movie when I saw it at the AFI Fest in Los Angeles late last year. While this trailer seems to show a fair amount of the plot, it actually holds back everything important.
Faults will be in theaters an on iTunes on March 6. Trailer via Apple.
Claire (Mary Elizabeth Winstead) is under the grip of a mysterious cult called Faults. Desperate to be reunited with their daughter, Claire's parents set out to recruit Ansel Roth (Leland Orser), one of the world's foremost authorities on cults and mind control. But Ansel's specialty, deprogramming cult members and returning them to their families, is not an exact science, and a series of financial setbacks has left him in debt to his manager. Ansel warns Claire's parents that his deprogramming methods are risky and expensive, but they agree to hire him to kidnap and deprogram their daughter. Claire quickly reveals herself to be a formidable challenge. Her belief is unshakeable, and her logic is undeniable. A battle of wits develops between the two as they delve deeper and deeper into each other's minds.