'Poltergeist' Trailer: Get Sucked In By A Remake Of A Classic Horror Story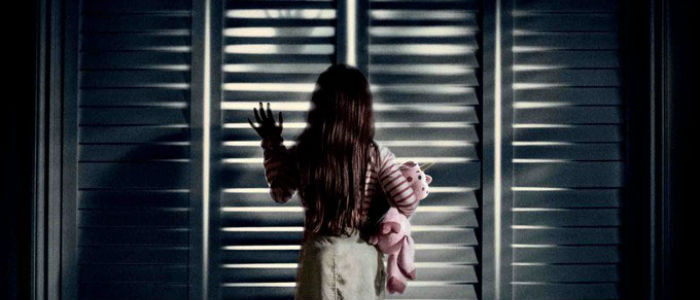 "They're heeeeeeere." Those pesky ghosts who speak to a little girl through a TV are back in the first trailer for Gil Kenan's Poltergeist. Based on the classic 1982 horror film by Tobe Hooper and Steven Spielberg, this time the Monster House director has teamed up with producer Sam Raimi to scare a whole new generation in 3D.
Sam Rockwell and Rosemarie DeWitt are the unsuspecting parents of a family newly settled in the haunted house that takes their kid. They ask for help from a famous ghost hunter, played by Jared Harris in this version. The film hits theaters July 24. You can watch the first, frightening Poltergeist trailer here.
UPDATE: We've added a second, different International trailer.
Head to Apple to see the HD version of the Poltergeist trailer. Here's the offical embed.
Poltergeist trailer
If you don't have Quicktime, click here.
When I was a kid, the first Poltergeist scared me so much, I completely blocked it out of my mind. I finally got the courage to rewatch it about 15 years later and it still cared the crap out of me. Since then, I've rewatched it a few times and the combination of jump scares, frightening anticipation and huge special effects still holds up with horror movies made 30 years later.
The remake definitely looks like it keeps many of those gags and visuals intact but it's hard to tell how the film will work overall. I hold out hope Raimi has pushed Kenan to the limits of PG-13 horror here, despite what Sam Rockwell recently said about the film:
The 10-year-old boy is really the protagonist this time. JoBeth Williams was the protagonist for the most part in the first one and now the kid, it's really through his point-of-view. So it's more of a kids' movie so I don't know if it's gonna be like rated-R scary.
To be fair though, the trailer does not look like a "Kids movie." It looks pretty damn fantastic.
In addition to the Poltergeist trailer, here's the first poster for the film.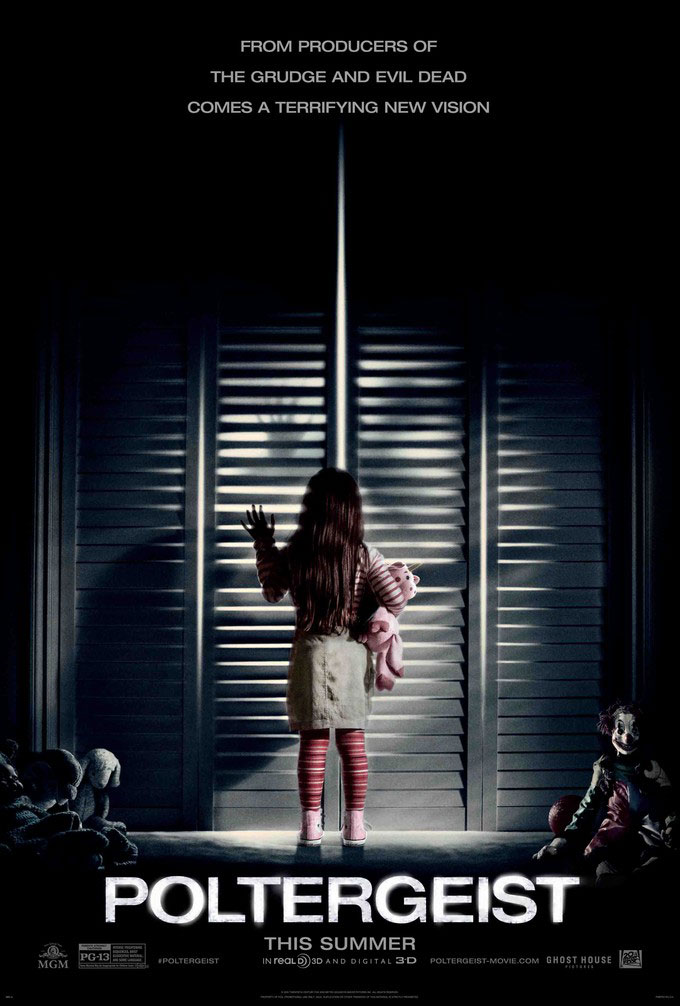 Poltergeist opens July 24.
Legendary filmmaker Sam Raimi ("Spiderman," "Evil Dead", "The Grudge") and director Gil Kenan ("Monster House") contemporize the classic tale about a family whose suburban home is haunted by evil forces. When the terrifying apparitions escalate their attacks and hold the youngest daughter captive, the family must come together to rescue her before she disappears forever.
UPDATE: Here's a second trailer, courtesy of Digital Spy