20 Films Turning 20 In 2015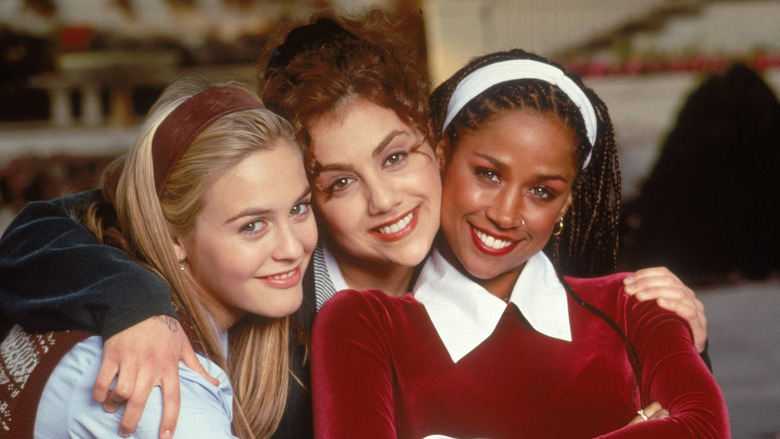 1995 doesn't feel like it was so very long ago. If you were alive in that era, you probably still remember oohing and ahhing over Toy Story's CG-animated surfaces for the very first time, or meeting a brand new 007 in Pierce Brosnan. But in fact, you are wrong. 1995 really was that long ago. At least we still have some favorites of the era to take us back. Even if we're now streaming them on iTunes instead of popping them into our VCRs.
We're not saying these are the best films of 1995 — that's a conversation for another time — but these are the ones that stuck with us. Some because they've become reliable favorites, some because they still feel remarkably fresh, and others because they're so hilariously 1995, they couldn't possibly have been made at any other time. Join us in revisiting 20 films turning 20 in 2015  after the jump.
These days it's more notable when an animated feature isn't CG, but that trend only ("only") dates back to 1995. Toy Story wasn't just the first Pixar movie, it was the first-ever full-length CG-animated feature. For obvious reasons, the animation doesn't look as cool and cutting edge as it once did. Yet the movie holds up, because even then Pixar knew to put story and character first.
As Pixar and CG animation were trending up, Disney's traditional hand-drawn animations were starting their slow decline. The Disney Renaissance era peaked with 1994's The Lion King, and began its gradual slide back down to earth with Pocahontas. While it was a box office success, it couldn't hold a candle to The Lion King's record-setting gross, and drew mixed reviews besides.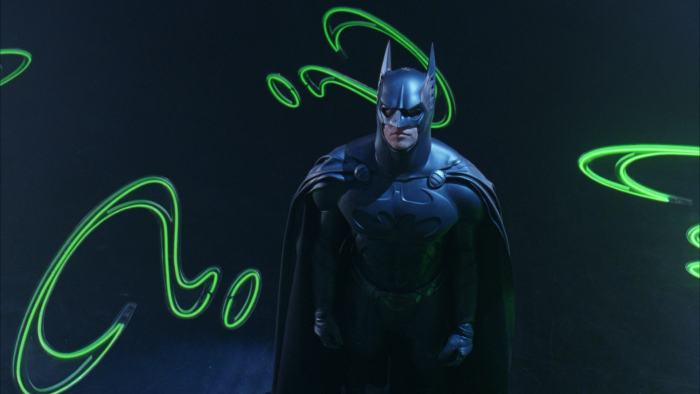 Batman ForeverBatman Forever took Batman away from the Gothic feel of Tim Burton's earlier Batman films and launched the candy-colored, much-reviled Joel Schumacher era. Though the film did well enough to bring Warner Bros. and Schumacher back together for a sequel, the studio seems eager to avoid past mistakes — it's stuck with a grim and gritty tone for the Caped Crusader ever since.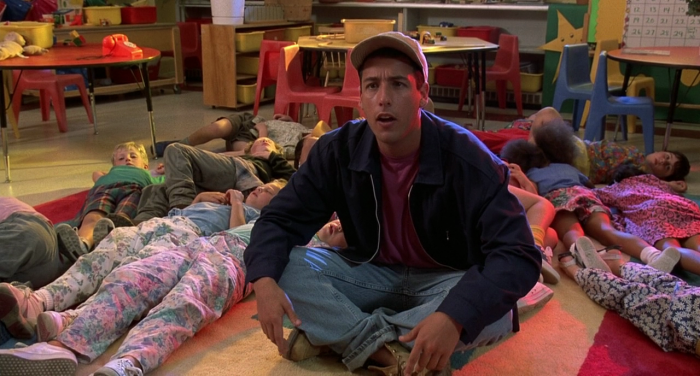 Billy MadisonAdam Sandler was already famous before Billy Madison came out, but Billy Madison was the film that cemented his status as a movie star. It also marked the start of a storied tradition of critics disliking Adam Sandler films. To date, Happy Gilmore and The Wedding Singer are the only real Adam Sandler comedies with a "Fresh" rating on Rotten Tomatoes.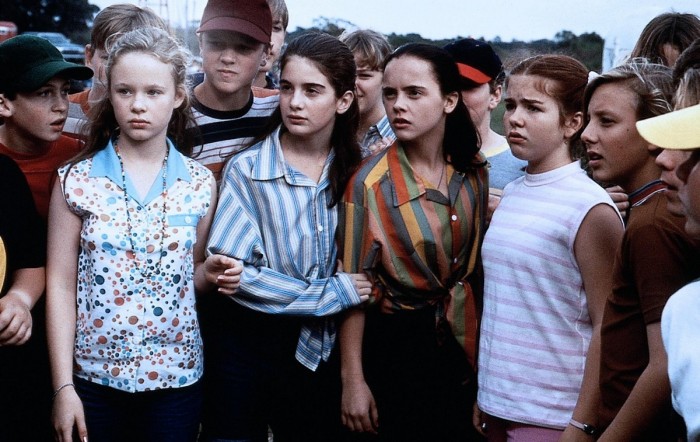 Now and Then
Although Now and Then wasn't much loved by critics, for girls of a certain age it was a defining childhood movie. Oh, and speaking of girls of a certain age, here's a terrifying realization for you: If you were roughly the same age as the younger versions of the characters when you first saw Now and Then, you're roughly the same age as the older versions now.
That's right: At this point, Clueless the movie is older than the main characters in the movie. Even so, it endures as an all-time teen movie classic, thanks to its wildly specific setting, its endlessly quotable lines, and Alicia Silverstone's irresistible charisma. It's also perhaps the best Jane Austen adaptation put to film. It's true to the author's satirical spirit, if not her Regency Era backdrop.
If Clueless was the coming-of-age film about the popular crowd, Empire Records was the one for the cool kids. You know, the flannel-clad types who knew all the best bands before you did, and then dismissed them as sellouts the second you learned about them. Although the details couldn't be more era-specific, the basic narrative about bored teen kids remains universal.
For a few years there, Before Sunrise served as a sort of litmus test: What you thought happened next supposedly spoke volumes about the kind of person you were. We now have a definitive answer, thanks to the two sequels that followed. But instead of retroactively diminishing the magic of Before Sunrise, they just make Jesse and Celine's first encounter feel all the more poignant.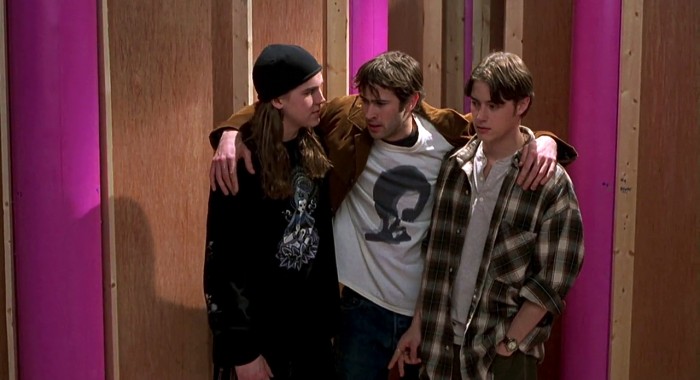 MallratsKevin Smith followed up his microbudget debut Clerks with a big (relatively speaking) studio film that... still felt a lot like Clerks, actually. It's in color, with a more expansive setting and bigger stars, but Smith's cheerful mix of vulgarity and sincerity, the obsessive pop culture banter, the shaggy feel hadn't changed. Come to think of it, it still hasn't.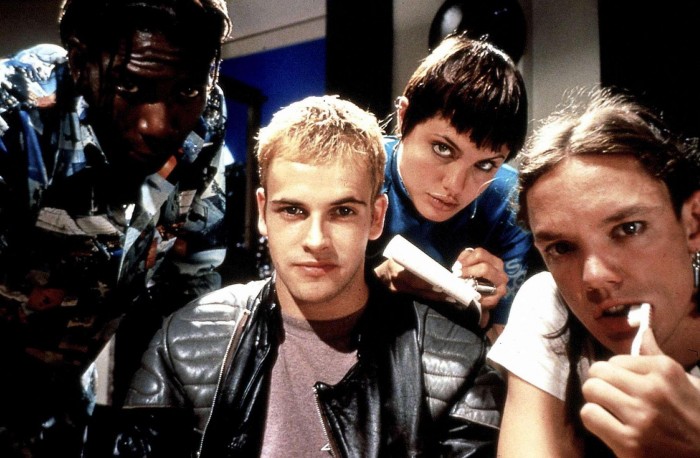 Hackers
Ah, the mid-'90s, when computers were familiar enough that people were making movies about them, yet foreign enough that those movies tended to be ridiculous. A lot of Hackers looks laughably dated now — those code names, those outfits, those obviously fake computer programs — but give it some credit. The film did get a few things very, very right, including the fact that Angelina Jolie deserved be a big star.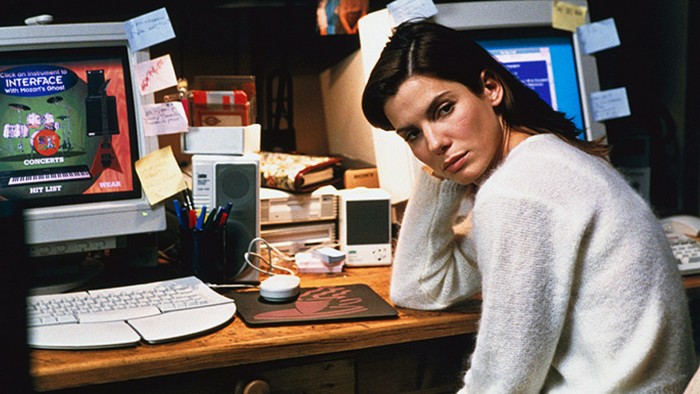 The NetThe Net has not aged well. Much of it feels like a "computer says no" sketch played with a completely straight face, and Sandra Bullock precedes Chris Hemsworth in the pantheon of laughably implausible computer geeks. At the time, though, it did a pretty good job of reminding us why we were all terrified of this strange place called the World Wide Web.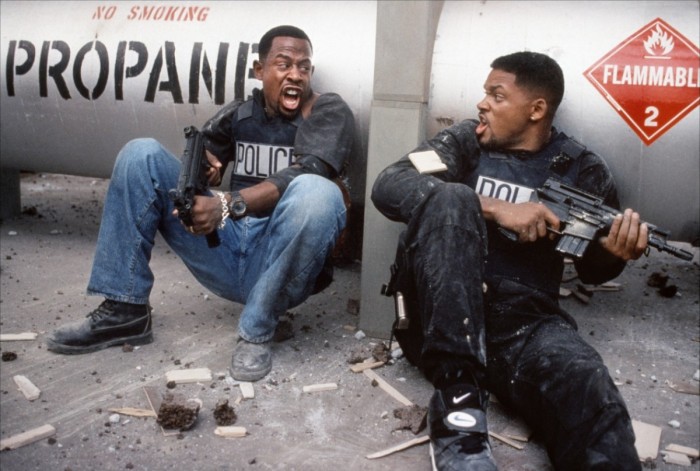 Bad Boys
Love Michael Bay or hate him, Bad Boys is where it all started. It was his feature filmmaking debut, it made a big chunk of change, and it's been practically unstoppable ever since. It's not Michael Bay at his Michael Bay-iest, but you can see a lot of his hallmarks in it including his signature 360-degree spin shot. And there could be more where that came from — just last year, actor Martin Lawrence confirmed a Bad Boys III was in development.
Any movie can be a flop. Only the most secretly brilliant or the most fantastically misguided of them go on to become cult classics. Even now, movie lovers are divided as to which camp Showgirls falls into. Either way, it's got its own special place in pop culture. Plenty of films have been touted or derided as "the next Showgirls" in the years since, but to this day, there's only one Showgirls.
Poor Pierce Brosnan. By the time Casino Royale kicked off the Daniel Craig era in 2006, people were hailing it as a welcome turn toward gritty authenticity after the ridiculousness of the Brosnan period. But he got off to a solid start with GoldenEye, comfortably slipping into the character to deliver an entertaining crowdpleaser.
It's not Martin Scorsese's best film — it's not even Martin Scorsese's best gangster movie scripted and based on a book by Nicholas Pileggi — but then again, it's hard to fault any film for failing to live up to the lofty standards of Goodfellas. Casino is a gangster classic in its own right, diving into the glittering world of Las Vegas casinos as well as the uglier, darker world that lay just underneath.
These days, Bryan Singer keeps himself busy building Fox's X-Men universe, but like most blockbuster filmmakers he started small. He was just 27 when he made his mark with The Usual Suspects, a sleek, slickly acted thriller featuring one of the most talked-about plot twists of all time. The ending may not surprise the way it used to, but the ride is as entertaining as it ever was.
Remember when Mel Gibson was still a thing? People didn't just like Braveheart, they loved it. The film won him two Oscars in 1996, for Best Picture and Best Director. Sure, its grasp of actual history was iffy at best, but it was hard to mind too much while getting swept up in the romance and drama of a medieval battlefield.
The crowning achievement of Michael Mann's career, Heat hits all of his signature themes (men at work) and stylistic flourishes (cool colors and cooler architecture). It also sets two crime pic heavyweights, Robert De Niro and Al Pacino, opposite each other in an iconic diner scene that's been rewatched, picked apart, and referenced countless times since. When a film like Blackhat disappoints, it's in part because we know how much greater Mann can be.
Here we are, exactly halfway between 1995, when 12 Monkeys was released, and 2035, when 12 Monkeys is set. Let's just be glad his dystopian vision doesn't actually look like it's going to come to pass. 12 Monkeys is as weird and wild as anything Terry Gilliam has done, but somehow that wasn't a liability – 12 Monkeys is one of his biggest commercial hits.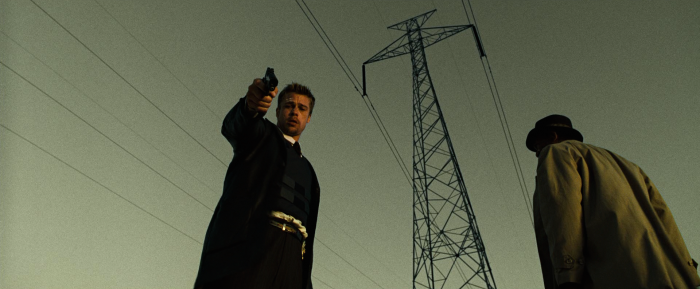 SevenDavid Fincher made his directing debut with Alien 3, but it was a messy and contentious production in which Fincher was overruled by the studio at every turn. It was in Seven that he really got to come into his own, and he immediately announced himself as a filmmaker to watch. Eight films later, you could still make an argument for Seven being his best.