Read A Full 'Better Call Saul' Comic Book Before Sunday's Premiere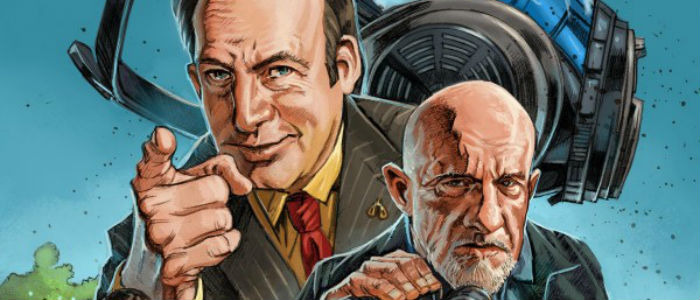 This weekend is a big one for Breaking Bad fans as the spin-off, Better Call Saul, airs its first episode. The show stars Bob Odenkirk as the man who eventually becomes sleazy lawyer Saul Goodman, as seen on Breaking Bad. How and why did Saul become who he is? That's the question Vince Gilligan and his team will try to answer with Better Call Saul, which airs on February 8.
If you can't wait until then, or just want a hint of the show's tone, AMC has released a prequel comic book for the series. This is cool for multiple reasons. One, the story takes place during an episode of Breaking Bad. And two, you don't even have to download it, you can read the entire thing online, right now. See the Better Call Saul comic book below.
Written by Jenn Carol and Gordon Smith and drawn by Steve Ellis, the full comic is available on the AMC Website.
Click the cover below to check it out.
Better Call Saul Comic Book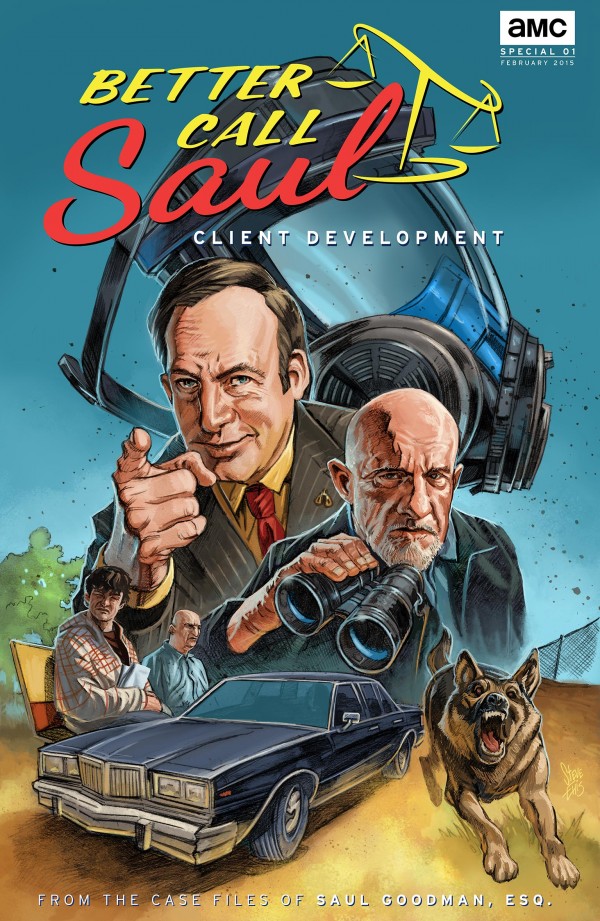 Better Call Saul premiere on AMC February 8. Here's the official description:
The series is set six years before Saul Goodman meets Walter White. When we meet him, the man who will become Saul Goodman is known as Jimmy McGill, a small-time lawyer searching for his destiny, and, more immediately, hustling to make ends meet. Working alongside, and, often, against Jimmy, is "fixer" Mike Ehrmantraut, a beloved character introduced in 'Breaking Bad.' The series will track Jimmy's transformation into Saul Goodman, the man who puts "criminal" in "Criminal lawyer." The series' tone is dramatic, woven with dark humor.